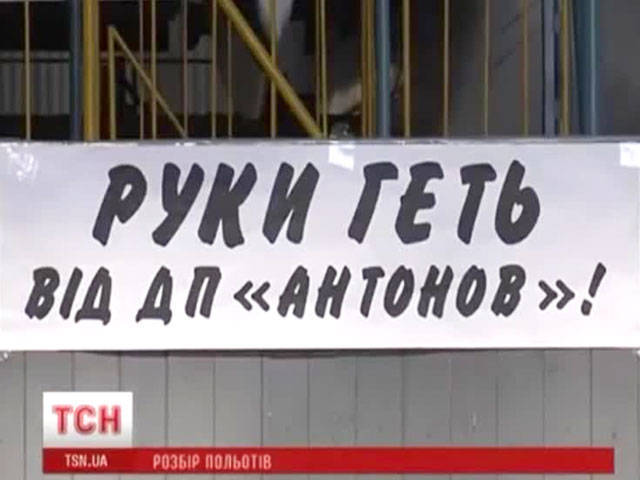 Thousands of Antonov workers protest against the dismissal of their director. The famous designer Dmitry Kivu was deprived of his post by order of the Ukrainian government without explanation. Later in the cabinet said that they just decided to update
aviation
industry.
Fourteen-thousandth rally at the famous airline Antonova: workers demand not to dismiss their CEO Dmitry Kivu. In the midst of the Maydanov clashes, he forbade his employees to participate in protest actions, said that the plant is not a place for politics. But now, when the policy reached him, came down with a heart attack: the heart could not stand the accusations of theft of the enterprise. Answers questions by phone. "During the time that I worked, the financial indicators improved four times," explains Dmitry.
Dmitry Kiva worked at the Antonov factories 50 for years: first as a designer, then as a general director. For his workings he received the title of Hero of Ukraine. He participated in the creation of the famous "Ruslan" and the world's strongest heavyweight aircraft An-225 "Dream". Of the latest developments - An-70, a military transporter, commissioned by Russia. For their focus on the Russian market, as they say at the plant, Kiva and paid.
"It's clear that the West doesn't need a competitor. But why our government doesn't need us, it's unclear," explains Lydia Shulga, senior dispatcher Antonov
Arseniy Yatsenyuk, personally appointed by the Rada of Ukraine's Prime Minister, ordered to dismiss Dmitry Kivu. The corresponding order has already been published on the website of the Ukrainian government on the Internet. The cabinet officials say they are going to completely update the aviation industry leadership.
"We have the best intentions, we don't want to kill the enterprise, we don't want to kill the Ukrainian aviation industry. On the contrary, it's about reviving the industry, enterprise," explained Pavel Sheremet, Rada's appointed economy minister.
Who will replace the famous designer, is still unknown. "I don't see a person in Ukraine now with such a level, with a world name, who could take this post," said Nikolai Podgrebelny, vice-president of Antonov Group.
It is also not known whether the enterprise will be able to develop if the new authorities demand that the new leadership of Antonov abandon his work with Russia.