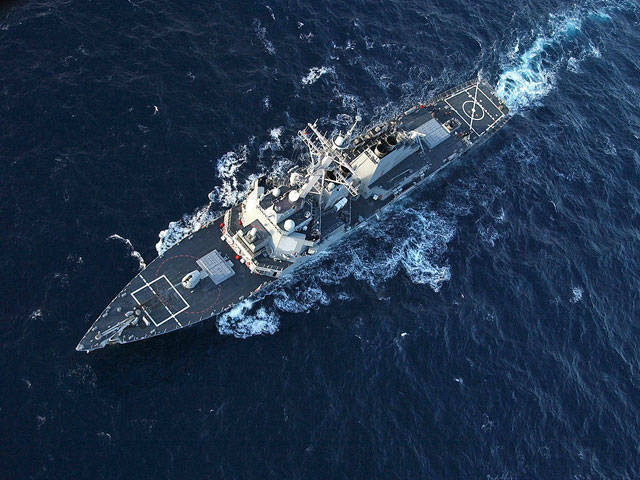 The Russian fighter for a half hour made a series of maneuvers near the US destroyer Donald Cook. The ship's command issued several warnings to the fighter.
According to Interfax, citing a representative of the US armed forces, on Saturday, the fighter flew to the destroyer a thousand yards (about a kilometer) at an altitude of about 500 feet (150 meters). The fighter had no weapons, and the maneuvers ended without incident.
The destroyer Donald Cook, equipped with the Aegis missile defense system and Tomahawk cruise missiles, entered the Black Sea area of ​​10 in April. According to reports, the American destroyer will take part in joint military exercises with Romanian ships in the territorial waters of Romania, as well as in international waters.
Against the background of a sharp aggravation of the situation in Ukraine and around it, NATO is rapidly increasing its naval presence in the Black Sea region. Soon a powerful group will be created in the region.