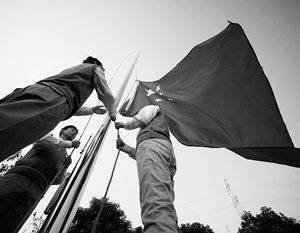 "This is the policy of Washington, which has been very successful for a long time. Creation of small conflicts, and then the appearance as a "arbitrator". It all worked while China was weak, "political analyst Alexei Maslov told VIEW LOOK. Earlier, the United States warned China against using the "Crimean model" in relation to its neighbors.
The Chinese leadership should not doubt the readiness of the United States to defend its Asian allies in case Beijing uses force to resolve territorial disputes, said US Assistant Secretary of State for East Asia and the Pacific Daniel Russell, quoted by the newspaper VIEW, on Friday. After the actions of Russia in Crimea, the American allies in Asia, according to him, are worried that the PRC will use force against them, reports Reuters.
"Pressure should be increased on China in order to demonstrate a commitment to a peaceful way of solving problems," said Russell, expressing confidence that the US sanctions against Russia will affect those leaders in China who hope to resolve territorial disputes with their neighbors by force.
In turn, Chinese Foreign Minister Hong Lei, in response to the attack, called on Russell not to mix two different questions into one, Reuters reported. "Regardless of whether it is a Ukrainian question or a question of the South China Sea, China has already expressed its position many times. Why do American officials mention these two problems on one note and stubbornly continue to say such things about China? "The source quoted the source (translation of the newspaper VIEW).
Recall that April 22 Barack Obama intends to go on a tour of East Asia - in Japan, South Korea and the Philippines. In an interview with the VZGLYAD newspaper, Alexey Maslov, head of the department of oriental studies at HSE, did not rule out that Russell's speech was only one of the elements of creating an informational background for Obama's visit.
VIEW: Daniel Russell, in passing reminding the senators of the degree of economic interdependence of China and the United States, said that the threat of "economic retaliation" should keep Beijing from using force in territorial disputes with its neighbors. Alexey Alexandrovich, but does this thesis of the Assistant Secretary of State serve just as an argument of the opposite sense? If interdependence is so high, will the United States decide on sanctions at all?Alexey Maslov
: Today we can talk only about one type of sanctions - this is an increase in tariffs and customs payments in order to prevent a number of Chinese goods in the United States. But if we talk about large-scale sanctions that were used against Iran or which threatened to be used against Russia, then the United States is unlikely to decide on this.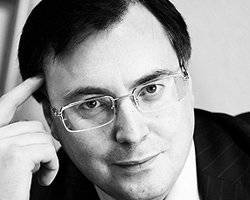 Alexey Maslov
Today, the share of US exports from China is about 17%, which is a very large amount, given that the share of exports to Russia is 2%. It would seem that due to this, it is possible to strike at China, depriving a large share of exports. But let me remind you that China has already bought up a number of companies in the US, there was a very close integration, interweaving. Chinese and American firms are investing in each other through exchange of shares. Growing up has gone so far that economic "butting", which already happens all the time between the USA and China, will lead to nothing.
As a result, the scenario may be the following: either the continuation of the "war of nerves" or, conversely, a tough economic real war. But this is a completely different level of interaction. But the United States is unlikely to take such measures, because for them the damage will be greater than for China.
"Due to some arrogance"VIEW: Russell threatened to "put additional pressure on China, so that he supposedly showed a commitment to peaceful methods of solving problems." And besides economic, about which you have already said, what political levers of pressure on China did Washington have at all? Or is this performance of Russell intended more for internal use, for senators' ears?AM
A: China constantly emphasizes that reunification, for example, with Taiwan should be peaceful. He permits the use of force only as a last resort, for example, if Taiwan declares independence. In China, the tactics of gradual growth, which does not provide for military action.
What are some ways to put pressure on the United States? This pressure is not direct, but indirect. First, to entice the various supporters of China in Southeast Asia — for example, Myanmar, Malaysia, Indonesia, or the Philippines, such a traditional stronghold of the United States — while China is also fighting for the ASEAN countries.
Secondly, to involve China in a series of constant disputes and splits, for example, the creation of micro-conflicts along the borders of China. In the past few years, conflicts that previously existed in a frozen state have suddenly grown. Conflicts with India, with neighbors in the South China Sea, and so on have resumed. The third part is interaction with the countries of Central Asia — for example, Kazakhstan — where China has very big interests, including energy ones: gas, oil, uranium ore, and so on.
VIEW: But it was clear to an inexperienced observer that around the Senkaku Islands or in Kashmir it was the Chinese who first began the quarrel. They were the first to send their ships to the long-occupied Japanese islands, and in the Himalayas they were the first to send a detachment of soldiers deep into Indian territory. And you say that this is all "the hand of Washington" ...AM
: In my opinion, Chinese diplomacy is not very strong - the Chinese do not have much experience in fine-tuning conflicts. China used to act quite primitive.
Due to this some arrogance, China is missing out on the details that the US already uses again, not primarily. Not the United States created a conflict. But the US uses a variety of errors. What happened around Senkaku? The American press has inflated a serious, simply total conflict, putting pressure on China's national feelings. China was forced to react - this is a provocation.
VIEW: Was Russell's performance really related to China's policy, or was it more for internal use, for senators 'hearing?AM
A: I think that the topic of China in the Senate will now find a new life. It is always in a smoldering state, because for the United States, China is indeed a real threat. Therefore, every self-respecting senator somehow affects this topic.
However, the performance itself is not very professional in terms of real politics. America seeks danger where, in fact, it does not exist. Tactics and the whole traditional political culture of China consist in gradually building up their first cultural and then economic presence on the territory of another country.
VIEW: But Russell recalls the deployment of many Chinese warships in the disputed waters around the Philippines, in the South China Sea. He said that Beijing had taken "frightening steps" ...AM
: Here we must distinguish between fears and reality. Indeed, China has noticeably increased the presence of its navy in the Philippines, but in the same way as in the East China Sea, and, on the other hand, it is even bursting into the Arctic.
But we must understand that China has two methods. The first method is a clear, sometimes even rude pressure on partners, but behind this pressure there are always very subtle negotiations that are conducted at various levels, through various public associations, cross-border associations.
Today, China has covered all of East and Southeast Asia with a number of public and social-governmental organizations through which these negotiations are being conducted. While everyone fears him
fleet
, the real work is going on at the level of fine-tuning, which China, however, has not always successfully succeeded.
VIEW: How would you generally assess Washington's position on the Crimea against the background of the fact that Washington has already defended Taiwan 40 for years, supplying the most modern weapon. At the same time, he officially recognizes Taiwan as part of the PRC. Is there a double standard?AM
: In general, American policy in Asia has always been based on double standards. Surprisingly, the US is trying to be a strategic ally of both Japan and Taiwan, and even China. And each pair of these countries conflicts with each other, strictly speaking. These are not even double, but triple standards, but this, strictly speaking, is the policy of Washington, which has been very flexible and successful here for a long time.
Creation of small conflicts, and then the appearance as a "arbitrator". It all worked until the beginning of the 90s, while China was weak. But China began to intercept the initiative as a "judge", including in conflicts between ASEAN countries, in negotiations on the North Korean issue, in Central Asia. And now the US was afraid that China will start using their model.