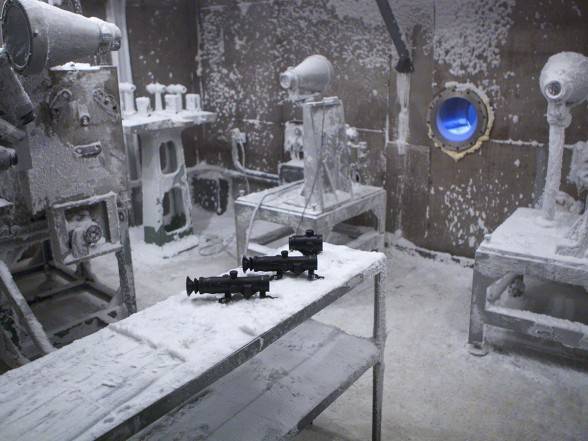 At the test site, two types of new sights were tested: CSPs (sights of replaceable magnification) and 1x20PM3 software. It was necessary to check the accuracy of hitting the target at various magnifications of the object, to determine the effect of the 1x20 series of wide-angle sights on the rate of vskidyvaniya
weapons
and evaluate the benefits of the new reticle.
During the tests, the declared technical characteristics of the new scopes were confirmed. Established their advantage over other models. For example, the PSU sight when working with an assault rifle showed an increase in the accuracy of the target at a distance of 100 and 200 meters. When working with the Pecheneg machine gun, the sight of the interchangeable magnification saves ammunition and increases the accuracy of target destruction, regardless of the target object magnification.
Tests of the 1x20PM3 software have shown that the time of fixation of the eye at the exit pupil when the weapon is raised and the target is captured under close combat conditions has decreased. In addition, it was found that the folding protective covers of the sight prevent contamination of the optics during bad weather, under extreme hiking conditions and during intense combat.
Holding "Shvabe"
unites the main domestic enterprises of the optical-electronic industry. It consists of 62 organizations, including research, production and production associations, design offices, state optical institutions and enterprises. The holding develops and manufactures high-tech optical-electronic systems and complexes for military and civil purposes, medical equipment, energy-efficient lighting engineering. The holding is part of Rostec State Corporation. Until November, 2012 was called NPK Optical Systems and Technologies. The general director is Sergey Valerievich Maksin. The headquarters is located in Yekaterinburg. The products of the holding enterprises are supplied to 95 countries of the world.