On 30 and 31 March 2014, spotters photographed new-built helicopters of a new construction for the Russian Air Force - transport Mi-26 (board number "80 red") and combat Mi-28N (at the factory airdrome of Rostvertol OJSC in Rostov-on-Don, March 70 and 71, XNUMX) white tail numbers "XNUMX" and "XNUMX"). A characteristic feature of all three helicopters is spotted "green" camouflage applied to them. Thus, in the coloring of new army helicopters
aviation
The Russian Air Force has finally departed from a monochromatic dark gray paint scheme.
The Mi-26 helicopter with the 80 red tail number (34001212639 serial number, 32-09 serial number) was built by Rostvertol under the 2010 contract of the year with the Russian Ministry of Defense for the supply of 18 of such vehicles and is the first helicopter built by the company under this contract in 2014 year, and 15-m helicopter under this contract as a whole.
Earlier, Rostvertol built four military Mi-26 helicopters in 2011 under the aforementioned contract, seven in 2012 (of the last, only six were handed over in 2012, and the helicopter with serial number 34001212635 / 32-05 serial number was already delivered 2013 year) and three - in 2013 year. It is reported that 1 on April 2014 of the Rostvertol began testing the next X-NUMX th Mi-16 helicopter under this contract (26 serial number, 34001212640-32 serial number, the helicopter is not yet colored and does not have a tail number).
The new Mi-28H are, apparently, the first helicopters of this type, built on Rostvertol in the 2014 year, and, presumably, the 79 and 80-th machine of the Mi-28H type (taking into account the experimental and pre-series). It is possible that both of these helicopters will be the first Mi-28H to be delivered to the 549-th Army Aviation Base (Pribylovo airfield) of the Western Military District.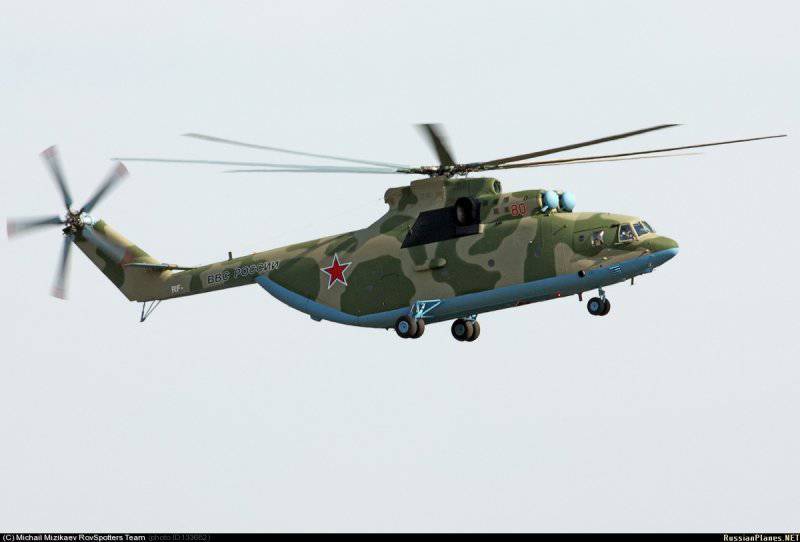 The new transport helicopter Mi-26 (tail number "80 red", serial number 34001212639, serial number 32-09), built by Rostvertol for the Russian Air Force. Rostov-on-Don, 30.03.2014 (c) Mikhail Mizikayev / russianplanes.net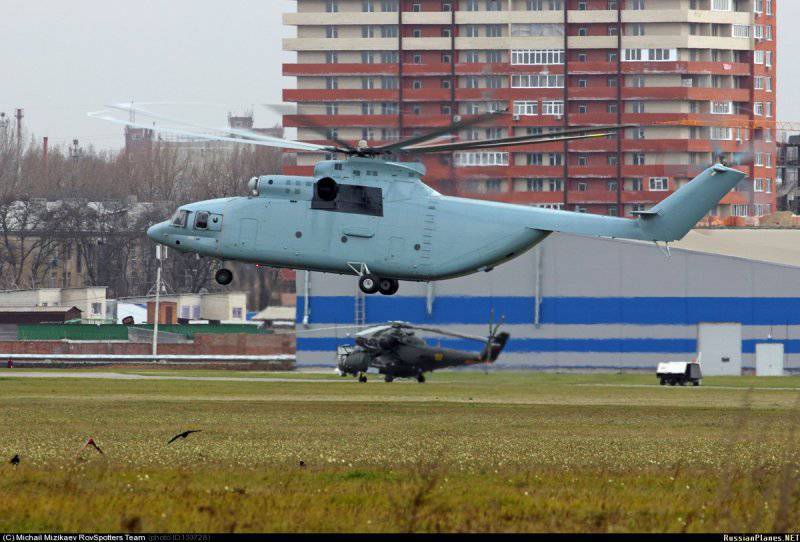 The new transport helicopter Mi-26 (serial number 34001212640, serial number 32-10), built by Rostvertol for the Russian Air Force. Rostov-on-Don, 01.04.2014 (c) Mikhail Mizikayev / russianplanes.net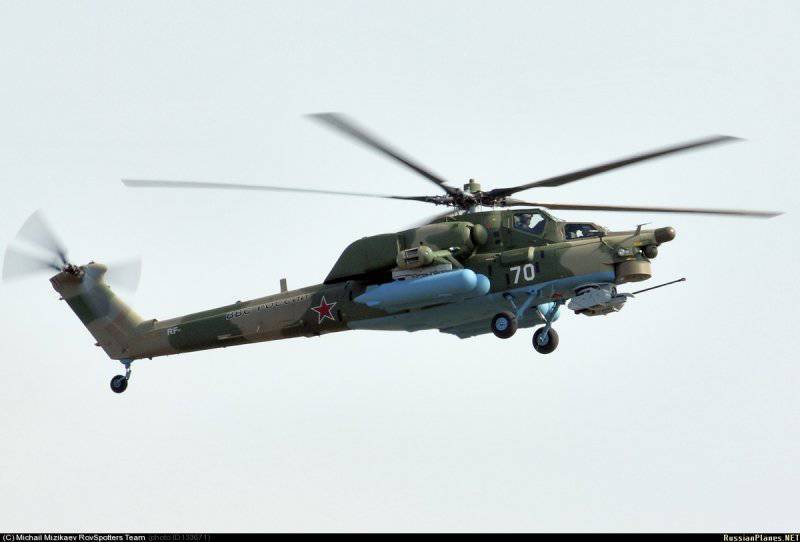 The new combat helicopter Mi-28H (tail number "70 white"), built by Rostvertol for the Russian Air Force. Rostov-on-Don, 30.03.2014 (c) Mikhail Mizikayev / russianplanes.net