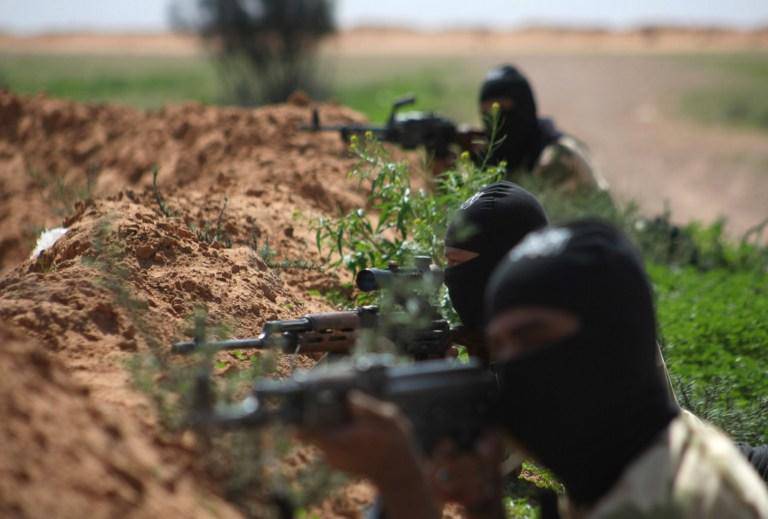 Syrian militants are preparing a chemical attack in the suburb of Damascus - Jobar, which is going to accuse the government. This was announced by the Permanent Representative of the UAR to the UN Bashar Jaafari in a letter addressed to the Secretary-General of the organization Ban Ki-moon.
The document, which was published today in the UN electronic document system, says that "the competent Syrian authorities intercepted a radiotelephone conversation between two terrorists in the Dzhobar quarter," ITAR-TASS reported.
From the intercepted conversation, it follows that a certain militant named Abu Jihad warns his interlocutor about the use of nosy gas and asks to supply those who work with him with gas masks.
Jaafari recalled that in the middle of March he had notified of the purchase of a certain chemical agent, including white phosphorus and isopropyl, by a certain Hajsam Salahaddin Kassab from one of the Turkish companies. According to the testimony of the Permanent Representative of the SAR to the UN, these substances were transported to the country to be used as a chemical
weapons
.
According to the representative of Syria, the information transmitted to the UN "confirms that armed terrorist groups are preparing to use toxic gases in the Jobar quarter and other areas in order to accuse the Syrian government of committing such an act of terrorism."
In another letter, also published today, Jaafari informed the UN of the continuing terrorist attacks on chemical weapons facilities, as well as on convoys that deliver poisonous substances to the port of Latakia for export from the country. Last week, the diplomat also reported that containers with chemical weapons were loaded with mortar shells during loading on board ships in Latakia.