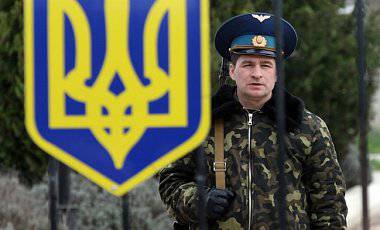 For many years, the armed forces of Ukraine were deliberately destroyed, and "volunteers from Russia" were allowed to head the Ukrainian army. The ex-chief of the General Staff, Anatoly Lopata, and the director of the Center for Army Research, Conversion and Disarmament, Valentin Badrak, reported today at a press conference, reports LigaBusinessInform.
"When we are confronted with specific things, the hair stands on end. The army was deliberately destroyed," said Badrak.
According to him, there is now a huge shortage of key specialists in the army, and the Desnyansky Training Center, which previously produced up to 1,500 such specialists, has reduced recruitment by an order of magnitude.
"Our assessments of the state of military equipment indicate that the artillery systems have been in use for more than 30 years, the Scud and Point missile systems are virtually gone, and what he was preparing for a replacement, I mean the Sapsan project, turned into long-term construction. We would have already had an experimental rocket in 2013 by a normal military-political will, "the military expert emphasized.
50% of Ukrainian aircraft, Badrak added, have been in operation for more than thirty years, and the General Staff has not expressed his vision of what the future Ukrainian aircraft will be like, "however much we provoked it under any direction."
Badrak assured that Ukraine can create serious weapons. He advises to focus on the rocket shield.
"Missile technology is what is being done from scratch. I would give the Global Role to the Kyiv KB Ray, which in the last ten years has created a whole line of high-precision
weapons
but everything went for export, "he noted.
In turn, Lopata believes that even with this technique, Ukraine can stand against Russia and its power structure.
"I agree that Ukraine has the prospect of having high-precision and rocket weapons. But this is the perspective of 15 years. Today we have enough equipment that we inherited from our grandfather, inherited from the Great Patriotic War, and this technique is very effective in defense, "he said.
Lopata also confirmed that the Armed Forces of Ukraine were being purposefully destroyed, and "volunteers from the Russian Federation" were allowed to head the military units and even the Ministry of Defense.
According to him, these people did everything to ensure that the Ukrainian ships in the Crimea did not go out to sea, and the planes did not fly into the sky.
"Even the Germans could not take our warehouses, and we passed them in the integrity and security of the Russian Federation. This treachery was present at the level of the president of the country, ministers and further along the chain to the commanders of divisions and formations," he concluded.
Earlier, the director of the Center for Army Studies, Conversion and Disarmament, Valentin Badra, said that the danger of a military invasion of Ukraine is still very high, but Russian President Vladimir Putin is afraid of a real military response.