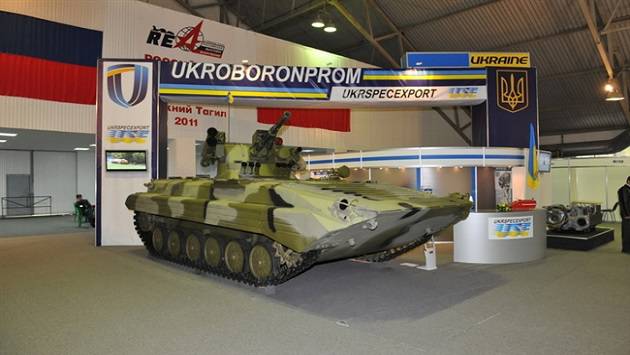 Enterprises of the Ukrainian "defense industry" may find themselves in a very difficult social situation in the event of a possible failure of Ukraine to cooperate with Russia in the field of military-technical cooperation (MTC).
Such an opinion in a conversation with the correspondent. ITAR-TASS was expressed by the chief editor of the magazine "Arms Export" of the Center for Analysis of Strategies and Technologies (CAST), Andrei Frolov.
"Probably, deliveries of the Ukrainian defense industry can be cut off for Russia, but this will cause a social explosion at enterprises that represent the elite of Ukrainian engineering products. If you look at military-technical cooperation, then formally the share of Russia is about 10 percent in the Ukrainian defense industry. But, for example, the main importer for such companies as Motor Sich and Zorya-Mashproekt is Russia. They supply a significant share of their products to the Russian Federation, "said Frolov.
According to him, Zorya-Mashproekt, in addition to turbines for ships, supplies gas pumping stations for Gazprom. In addition, for these enterprises, Russia is one of the largest markets for services, components and spare parts.
"In the future, if supplies stop abruptly, then by the end and even by the middle of the year, the Russian defense industry may also have problems, first of all,
aviation
engines, as well as a number of components that do not yet have Russian analogues. For the Russian shipbuilding and ship repair this situation is not critical. Of course, the refusal of interaction in the Ukrainian defense industry will hit much harder. Russian production, this situation may prompt the creation of import-substituting capacities, "ITAR-TASS quoted Frolov as saying.