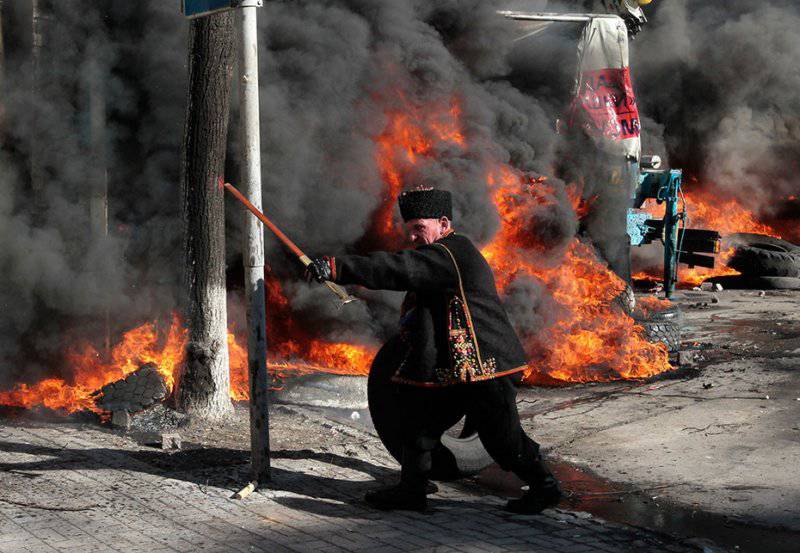 The main, perhaps, misfortune of Ukraine, which has now gone astray, is in its very name: a suburb, a waiting room, a periphery, a province, - which is extremely offensive for a wretched shitty mind. Before, she was terribly ashamed of her other name, Little Russia, that is, again, something small of Great Russia.
Although if you raise the etymology, once "Little Russia" made sense - "central" and carried in itself a tinge of superiority over the "Great Russia", that is, marginal.
But then everything turned upside down, and this peripheral value stuck to Ukraine - as in the blatant world of crykuha, which can no longer be rubbed off with sand. And the most ardent of her patriots are enraged on this ground, with a complete lack of a sense of humor and self-irony - trying to wipe away the sand of terror and nationalism that is not so rubbed off in any way.
Chekhov also wrote: "I am disgusted: a playful Jew, a radical crest and a drunken German." And to be sure: the radical Ukrainians, the nasty souls of the whole world, under his ghostly protection suffer a crushing defeat caused by their parochial slack. And in no way will it come to them, the poor, that no one in the world thinks to save them, but world monsters just want to beat them with the Amboy in Russia ...
At the same time, all the events in Ukraine once again showed that there is no such democratic "freedom at all" - and it cannot be in nature. The leaders of the Maidan won themselves only the freedom to crawl on all fours in front of the United States — that's what they won
weapons
in the hands of freedom, meaning complete insemination of the rest, morally disarmed Ukraine. I very much understand the crying in the Crimea of ​​its curled patriots now into this "Obama pipe". But there is a law of nature: whom they are bending, they will fill him up.
The good, the bad authorities of Russia, rebelling against the whole so-called democratic world, gave their servants at least a pinch of patriotism - to straighten up on a Crimean soil on a patriotic saddle. And the Ukrainian elite, bent below the lower under Obama, as once its hero Bandera under Hitler, completely failed its moral character. And only the lazy one now does not fill in and does not spit on her.