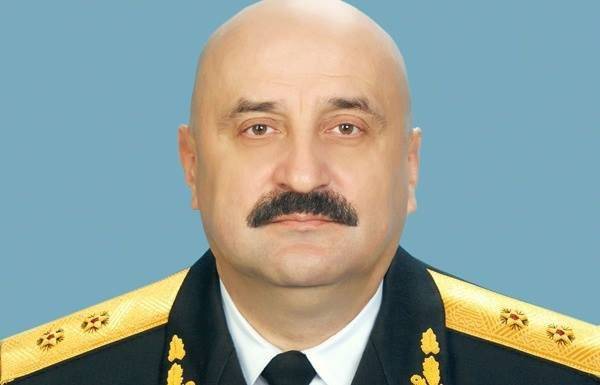 Soldiers and officers of the Ukrainian army! In this difficult time for our people, I consider it necessary to say words of support to everyone who wears shoulder straps, and who today faced a difficult choice.
Now, as you know, I was deprived of the opportunity to give orders, despite the fact that my appointment as Chief of the General Staff of the Armed Forces of Ukraine was made by the legitimate President of Ukraine, when his legitimacy had not been challenged by anyone. But I always have the moral right to express my assessment of the situation.
I am sure that whoever is today presiding over the President of Ukraine, without obtaining a popular mandate in a general election, he does not have the right to order the use of armed forces.
The question of the future of Crimea, as well as the right of residents of Donetsk, Kharkov, Lugansk, Odessa, Dnepropetrovsk, Nikolaev, Kherson and other cities of Ukraine to freely express their vision of the future of our country, should be decided only at the negotiating table between politicians, but in no way case not using
weapons
.
I hope and I am sure that none of the citizens of Ukraine wants us to repeat the Yugoslav scenario. And any attempts to involve the Armed Forces of Ukraine in an armed conflict look like a crime. We have shown resilience during the Maidan, we need to show it now.
The Ukrainian soldier, heir to the glory of the Zaporozhian Cossacks and the great liberating army that broke the back of Nazism, has no need to prove his resilience and courage. And today, the endurance of the Ukrainian military admires the whole world, balancing on the verge of a global catastrophe. Remember that not only the future of your family, nation and country, but also the entire planet depends on you.
Remember that the price of ill-considered actions will be the collapse of our people's hopes for a peaceful life. Keep cool and restraint, do not make a tragic mistake that will not be fixed. Do not shoot at our Russian brothers, under any circumstances, do not open fire to kill, unless it is a question of saving your life. And in any situation, stay people.
Admiral Y.Ilyin, Chief of the General Staff of the Armed Forces of Ukraine