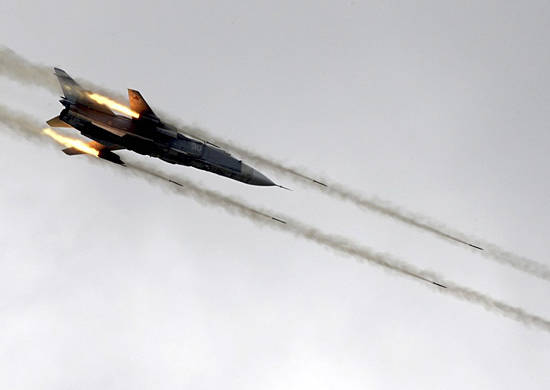 Currently, the combat training of the Air Force (Air Force) of Russia is provided by 9
aviation
polygons and 12 branches (target fields).
In accordance with the Development Plan of the Russian Armed Forces polygons, in 2014, measures will be taken to develop and modernize the Air Force priority polygons.
At the first stage, it is planned to modernize the polygons of the Military Training and Scientific Center (VUNC) of the Air Force "N.E. Zhukovsky and Yu.A. Gagarin "- Alferovsky, State Training Center for Aviation Personnel and Military Tests of the Russian Defense Ministry - Pogonovo, 185-th Center for Combat Training and Combat Use of the Air Force - Ashuluk, 3-th Command of the Air Force and Air Defense - Novoselskoye, 4-th Command of the Air Force and Air Defense - Kopanskaya .
In addition, in the 929-m State Flight Test Center of the Ministry of Defense of the Russian Federation will create an unparalleled special-purpose training ground (mountain training).
Upgrading of the remaining polygons is scheduled for 2016 year.
As part of the modernization of priority landfills, it is planned to replace outdated equipment, automate target field management using PVM (manufacturing transitional devices (blocks) to control target fields), equip the perimeters of polygons with sensors (detection, movement and intersection of control points) with automatic obstacles blocking the passage ), equipping aviation landfills with new (promising) means of communication and radio engineering support of flights, pneumatic (pneumatic frame m) mock-ups, as well as the deployment of an automatic objective monitoring system for the results of the use of aviation weapons.
Already in May of this year, a competition on the air skills of flight crews of Aviadarts Air Force aircraft will be held at the Pogonovo test site. At the Ashuluk training ground, a competition is planned for field training among combat crews of the radio engineering troops of the Air Force, and an air-firing conference will be held for the leadership of the Russian Air Force, the Air Force and the Air Defense Forces of the Republic of Belarus.