- bitterness? And what do you think? Not just bitterness, but also pain and resentment. And the real shock: how ?! the powerful army of the once great state not only leaves the occupied positions, but also drags out a beggarly existence, frankly despised by the nouveau riche who seized upon power. And the state itself disappeared. Sawed planes and ships, rusting submarines, humiliated military - of course, bitterness and bewilderment. Now the situation has become, thank God, corrected. True, it will take a lot of time to restore the former power, but I think we can handle it. In the end, the Ministry of Defense was freed from, I am sorry, the "Babskiy regiment" with their wonderful civilian head ...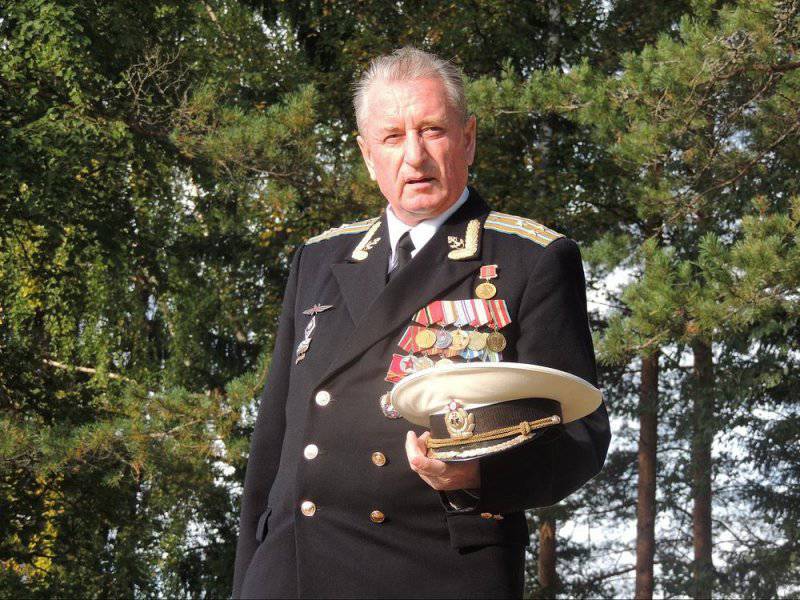 Petr Viktorovich Belomestnov
Belomestnov speaks without strain, calmly. Just assessing the situation in our army. There are no reasons for panic, according to Petr Viktorovich. Because the main thing, the retired colonel is sure, was to save ours: love for the Fatherland and the desire to protect it. Yes, and the belief in "Western friends" has never been as strong as it seemed on television: "These" friends "felt very restless when the planes of our regiment flew on missions. I don't think that letting friends "relax" is enough already. "
Pyotr Viktorovich Belomestnov, born in 1945. Colonel retired. He served in the Separate long-range reconnaissance regiment of the WWF North Fleet. In 1977-1978, while conducting active hostilities, he was in Angola. On duty, he repeatedly visited Morocco, Algeria, Guinea, and Cuba. He finished the service as a unit commander. Lives in the village of Fedotovo, Vologda Oblast.
We are talking about conditions, observing which, our army will again become not only big, but also strong - so strong that we and our friends could live in peace, and "friends" - well, not very calm. The colonel shared some memories of his service in the "hot spots".
- Africa is far too hot - in both senses! Flying out of the house - frost under 30, arriving in Africa - hot for 40! In Angola, for example. On the one hand, of course, it is very beautiful, on the other - you know, we had no time for admiring beauty: war is war. By the way, this is not a local conflict at all, as it may seem at first glance: the national liberation war for independence from Portugal started here in 1961 year, after 13 years the country gained independence, but a big civil war began, during which two great powers - the USSR and the US tried to establish their influence here. Until the end of 1980, more than 10 of thousands of our military advisers and specialists were sent to Angola. Of these, 54 people died, including 45 officers. Which countries participated in the "local conflict"? Only direct, proven participation: USSR, USA, China, Cuba, Zaire, South Africa. And, probably, Israel and Germany. But "butted", basically we are with the Americans, of course.
- Peter Viktorovich, why did we even get to Africa in general? What do we have little problems?
"Both at that time and now our military presence in the whole world is necessary, if only for the sake of not allowing our main" partner in the name of peace "to bomb everyone he wants. What happened to those countries in which Russia's influence has weakened or almost disappeared? I think everyone sees it, as they see the outrage that the States are repairing in the world. There are already millions of victims. So Russia simply has neither moral, nor, so to speak, geopolitical rights — if only because of its existence — to limit ourselves to "our own problems." We are too important for the world to not act in accordance with its significance. There is no other way out. We will be silent - we simply collapse. Do we need this? - I doubt it.
- Now, it seems, we have a different situation: the wrong forces ...
- Yes, we have the strength, there is! Do not look at what was happening in the leadership of the Ministry of Defense! The main thing is that the overwhelming majority of Russian people still have a feeling of love and respect for the Fatherland.
- And how with this feeling to return, so to speak, its material embodiment, its former power?
- Patriotism is the foundation on which the country stands. But on some feelings you will not get far. Requires specialists who know how to understand the latest military technology. I assure you, such specialists have survived, new, young ones appear. Further. This latest military equipment itself is required. It seems that the state has managed to realize this need and is now relying on domestic achievements, and not on the purchase of foreign "masterpieces". We need soldiers. No, I'm sorry, "the worms in the corset", which come to the recruiting stations and serve the year, and the real warriors. This means that the army must set itself a task: to raise a warrior from a young man, to interest him in continuing his service. How it's done? Educational work and material incentives. One can see how a person serves during the year - here and develop his patriotic feelings in a desire to continue to serve Russia. And, of course, such a service should enjoy honor and respect - both in the moral sense and in the salary sense. In my opinion, these are the very conditions that will help our army find its former power. Consequently, Russia will no longer be talked about with disdain.
- Thus, the main conditions are: love for the Fatherland, respect for the army, one's weapon?
- Exactly. Only under one more - and the most important - condition: it is necessary that spiritual work be carried on in our army. I mean compulsory cooperation with the Orthodox Church. It will allow, in my opinion, to revive those qualities due to which the Russian army gained fame. After all, only a salary, even a high, strong army cannot be built - faith is needed, faith. As Dostoevsky said: "Russian man without God is rubbish"? - So the Russian army without God is a sad sight. And with such an Ally, we certainly will not be afraid of any enemies - examples in
stories
enough.
-
Do you think Russia will be able to say its weighty word again - in the same Africa or in general in the world?
- I am sure that he will. All is not lost, not all. And we just can not lose heart.
- Thank you for the conversation and for the optimism.
- And without optimism, we did!