The military airfield of the Pskov region received 12 latest Alligators, ITAR-TASS reported. New helicopters were delivered to the place of deployment by military transport aircraft
aviation
IL-76 and An-22. Transportation of military vehicles took place gradually over the course of a month.
Currently brought helicopters are being assembled. Each of them is at a different stage of installation, which is carried out by aviation engineers of the Western Military District. Three helicopters, delivered by the first of this party in mid-January, are already fully assembled.
The flight crew of the aviation unit has already passed practical retraining on the Ka-52 and is fully operational for helicopters of this type. Flight Training Center is located in the town of Torzhok.
The Alligator Ka-52 is a Russian reconnaissance and attack helicopter that hits armored and unarmored vehicles, manpower and aerial targets on the battlefield. The Alligator is an ideal helicopter for solving reconnaissance tasks, and is also capable of taking control of a group of combat helicopters.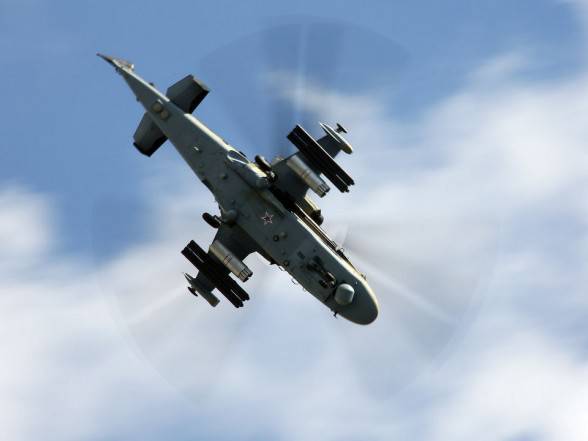 All-weather Ka-52 is equipped with devices to reduce visibility, electronic protection system and at the same time equipped with powerful offensive weapons. "Alligator" provides reliable protection of the crew, and to facilitate the piloting of the onboard equipment includes modern automated systems. Its armament is a means of actively counteracting the forces of the enemy.
"Alligator" developed by "Kamov". The serial production of the combat vehicle began in 2008 at the Progress plant named after N.I. Sazykina, part of the holding "Russian Helicopters". The developers have implemented in it the latest aviation engineering developments in the field of application of composite materials and flight safety. The Ka-52 is equipped with the most advanced avionics - the Arbalet complex, developed by the enterprises of the Radio Electronic Technologies concern (KRET), which is part of Rostec.
At present, the ZVO military aviation stationed in the Pskov region includes more than 45 modern helicopters, including the Ka-52 Alligator, Mi-28H Night Night, Mi-8MTV-5, Mi-26Т and Mi -35.