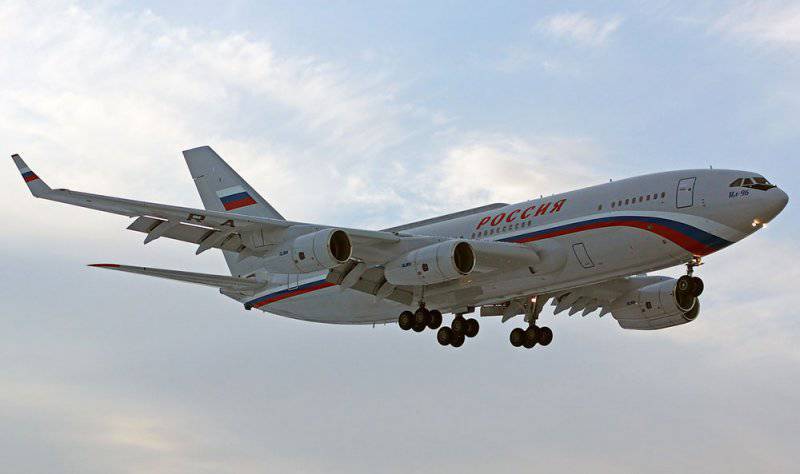 The Il-96-300PU aircraft with the RA-96021 tail number — the fourth "flying control point" built by the Voronezh aircraft factory for the "Russia Special Flight Unit" of the Administrative Department of the President of the Russian Federation, flew from Voronezh to the permanent location in Moscow's Vnukovo airport .
The first IL-96-300PU (RA-96012) was created for Russian President Boris Yeltsin and commissioned in 1995, the second (RA-96016) took off in April 2003, the third (RA-96020) - in August 2012. All liners of this type are equipped with PS-90A engines developed by the Aviadvigatel design office in Perm, the press service of the design bureau told ARMS-TASS. On the basis of the order of the President of the Russian Federation, the Office of the President of Russia and the United Aircraft Building Corporation (UAC) signed a contract for the supply of another IL-2015-96PU to 300.
Government flight squad throughout
stories
It operates aircraft equipped with Perm engines. Among them, the IL-62M intercontinental aircraft, the most reliable in the history of Russian
aviation
short-haul airliner Tu-134, the most popular in the late 80's. The twentieth century, the Tu-154M, modern medium and long-haul airliners Tu-204/214, Il-96, the press service informed.
To date, the Federal State Budgetary Institution "Slovo" Russia "is the leader in the number of aircraft in operation with Perm engines. In the fleet of the squadron is 20 aircraft equipped with PS-90, of which 8 airliners such as IL-96-300, 10 Tu-214 and 2 Tu-204-300. According to Igor Yaremenko, the deputy manager of the affairs of the President of the Russian Federation, the engines developed by the Perm design bureau have a high level of fuel efficiency and are fully satisfied with the special flight squad as an operator.
As stated by Vladimir Fedorushkin, general director of SLO "Russia", the flight squad will continue to purchase planes with Perm engines.
At the beginning of January 2014, the total operating time of the PS-90A family of engines in the "Russia" organization was about 130 thousand hours. As a result of the 2012, the presidential squadron was recognized as the best operator of the PS-90А for a number of indicators, including the absence engine shutdowns in flight, incidents or removals caused by engine failures caused by the operating organization; equipment of the airline with diagnostic equipment in accordance with the requirements of the operation manual; efficiency of taking action on the results of diagnostics.