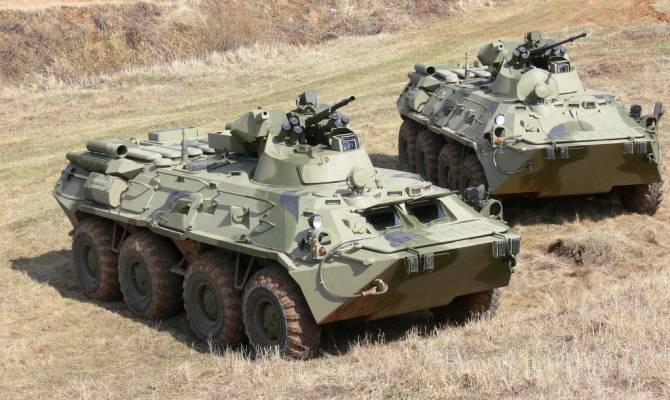 On the mountain range of Tsabal in the Republic of Abkhazia, a field outbreak of motorized rifle units of the Russian military base of the Southern Military District began. More than 400 military personnel take part in the event, of which about 70% are the recruits of the autumn draft of the 2013 of the year, more than 50 units of weapons and military equipment are involved, the press service of the district reported.
For the first time, servicemen will appreciate the advantages of the newest armored personnel carriers BTR-82А, which recently entered service with the motorized rifle units of the Russian military base.
Particular attention will be paid to the improvement of combat shooting skills in the conditions of mountainous and wooded terrain from the armament of armored personnel carriers, grenade launchers, mortars and small arms
weapons
.
The servicemen will also work out the issues of equipping field camps, masking firing positions, and will be given tactical, reconnaissance, firing training.
Under the guidance of experienced instructors, young drivers will learn the characteristics of driving armored personnel carriers and army trucks on roads with different surfaces, including along mountain river beds, mountain serpentines, and also through sections of viscous soil. At least half of the classes will take place at night.
BTR-82A is a deep modernization of the BTR-80A and surpasses its predecessors in almost all indicators. To increase their firepower, a unified combat module with electric drives and a two-plane weapon stabilizer is installed on them. As a main weapon, twin 14,5-mm (KPVT) and 7,62-mm (PKTM) machine guns (on the BTR-82) or 30-mm automatic gun 2-72 (on the BTR-82А) can be installed in the combat module.