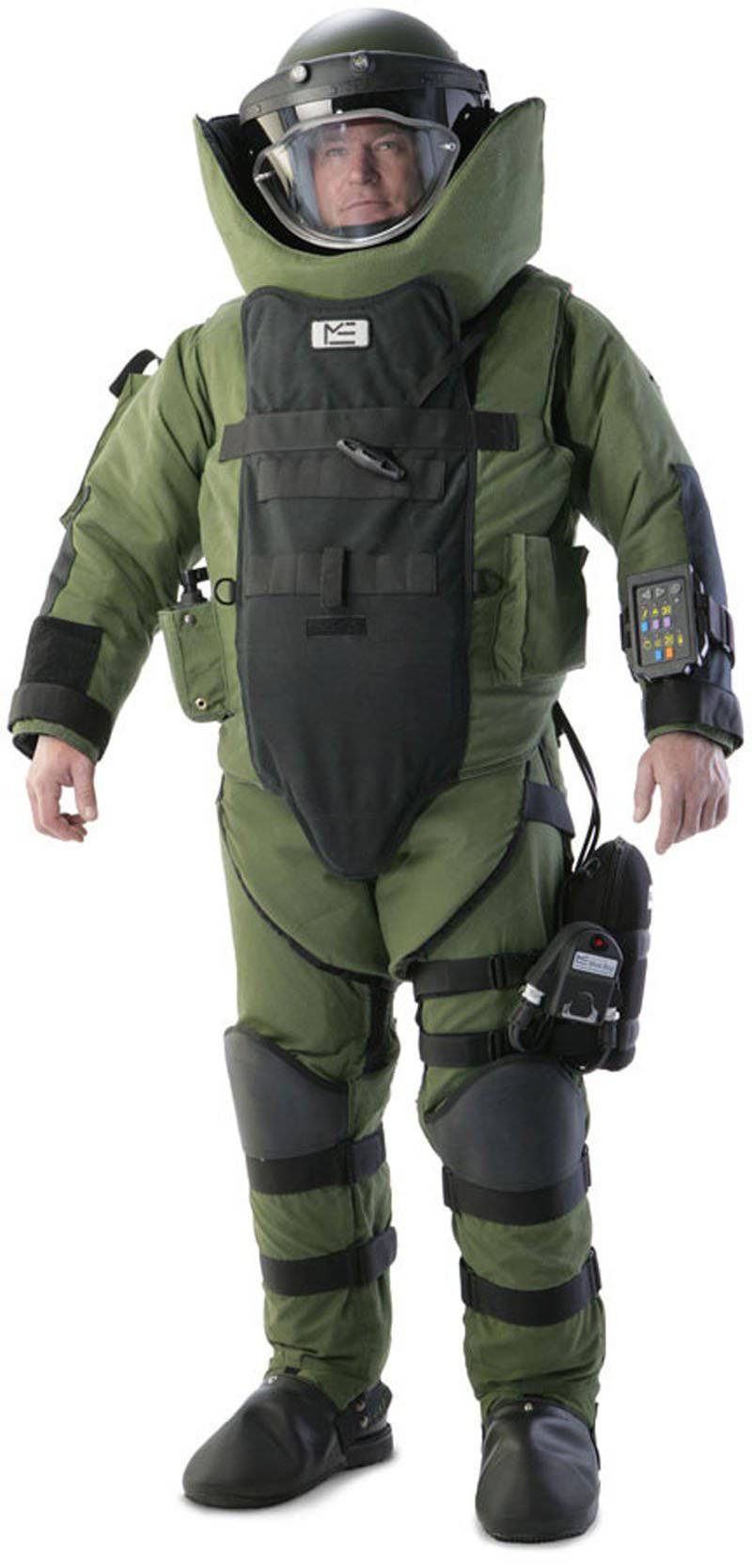 The Allen-Vanguard Med-Eng EOD 9 suit includes a vest, an apron that protects the groin, pants, and shoe covers to protect against explosions on IEDs (improvised explosive devices) and bombs.
The development of new materials is very important to provide soldiers with a sufficient level of protection against current and future threats. The article discusses some of the achievements in bodyguard protection.
In recent years, the pace of development of soldier protection systems has increased dramatically and, as expected, in the coming months, research on new materials will provide additional benefits in this area.
Samuel White, vice president of the American company Point Blank, which produces defenses, said: "Perhaps the past six months have brought the biggest ballistic improvements, and I think they will continue in the next six months. In many ways, thanks to the four manufacturers of fiber materials supplying ballistic products. "
He named the main suppliers and their products: DuPont with its products from Kevlar; Teijin with their Twaron; Honeywell with its Spectra; and DSM with Dyneema material.
"Each of them has made a significant breakthrough in technology," continued White. "When you combine these materials to meet specific threats, you begin to realize that the mass of body protection becomes much easier than ever before, but at the same time you get a dramatic increase in performance for such lightweight systems."
More flexible
The traditional representation of body armor is heavy composite plates that can offer protection against a rifle bullet. But technological developments contributed to the fact that products are becoming lighter, thinner, more flexible and more and more correspond to the soldiers' needs.
The Department for the Execution of Soldiers' Programs of the American Army is developing in this area in accordance with its Soldiers Protective System (SPS) protection project.
White remarked: "SPS is conducted by the army in order to reduce mass, increase performance and ease the load on the fighter. Gradually, all this will allow to get the next generation of body armor for the American army. "
The program execution management expects that the SPS system will be lighter on 5-15%, more effective structurally, with a greater level of modularity and "adaptable for combat missions". Point Blank is actively involved in this program and is working to reduce weight and apply modular concepts.
The head of the design department, Matthew Asher, said: "Scalability is a fashionable technical term - the ability to offer the same vest, starting from the minimum coverage and to the maximum coverage, depending on the challenges, whether it be military or police actions. There are load management systems that we work on. A decrease in mass on the shoulders of a soldier and an increase in his comfort and mobility. "
This will inevitably contribute to a compromise between the level of protection that can be provided by body armor and the mobility of a soldier.
Mass problem
Progress in technology will provide better protection, but the requirements for this protection itself vary depending on the combat mission. Mass is also an important issue, as soldiers have to wear more and more equipment.
"We are creating a smarter, more adaptable soldier," explained White. "We are adding communications equipment, cameras and helmets with optics. They carry a huge weight of only one equipment, so the government has always paid attention to it at all times in order to reduce this weight with the hope that saving several tens of grams from a vest, several tens of grams from optics and several tens of grams from your property total will result in saved kilograms. "
About 1,8 million sets were sold to the US Department of Defense by Point Blank. This includes the outer tactical vest Outer Tactical Vest (OTV), which was the first generation of a product in which new constructive solutions were applied to meet the needs of the person wearing it. The first batch was delivered in 2003, then several generations followed, and in 2007, Point Blank received a contract for an Improved OTV Vest (IOTV) made from lightweight materials and having improved characteristics. Since then, three more IOTV generations have been released.
The development of materials technology means not only that the traditional ballistic vest is being upgraded, but also that a number of other types of defense systems are joining it in order to offer soldiers protection from a wide range of new threats.
During the conflict in Afghanistan, soldiers faced not only the traditional threats from fragments of bombs and shells, but also the threat of high temperatures of incendiary shells and devices, as well as explosions at IEDs and RPGs - weapons typical of the asymmetric tactics used by the rebels.
Soldiers can not be protected from every single threat, then the armor will be too heavy and will reduce their mobility to a level where it may adversely affect their effectiveness. Consequently, protection must correspond to specific sets of threats that an infantryman may face, and is created in order to be more suitable for the soldier.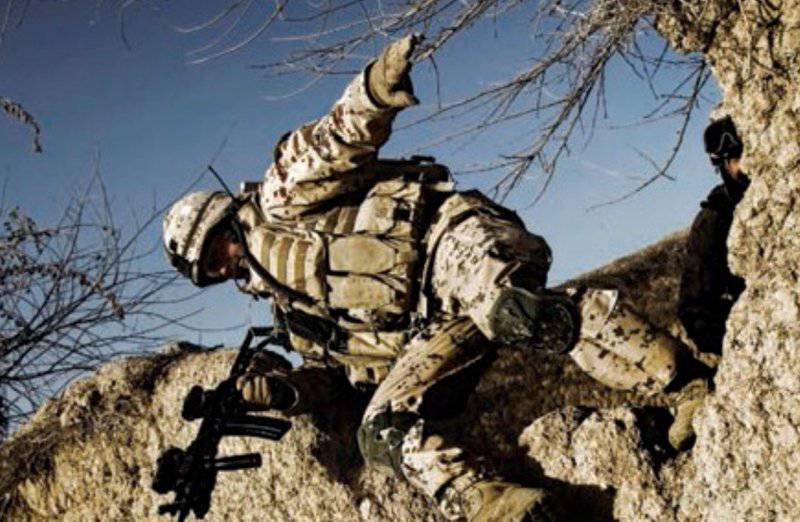 Comfort is an important component in creating body armor, since the mobility of a soldier can be just as important for survival as physical protection.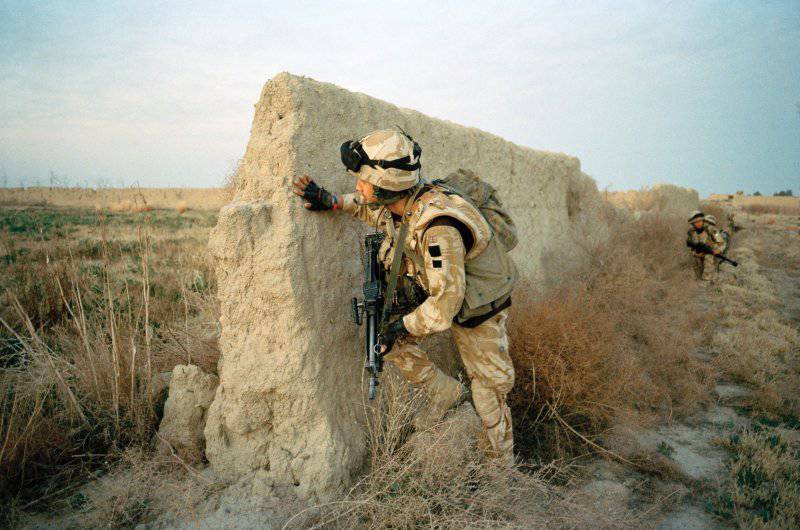 DuPont combat clothing technology offers protection against increased thermal hazards encountered on the battlefield
Fashion police
Speaking at a press conference in November 2012, Kevlar and Nomex Materials Development Manager at DuPont Protection Yves Bader said that soldiers would simply take off their body armor if they feel too uncomfortable and then completely lose their protection. Other problems are the mass balance of armor protection along with its total mass.
He explained that it is necessary to balance what the customer wants, what is available and what works best, the vest should be appropriate for all circumstances.
DuPont specializes in the development of fabric materials used in various protection systems, and not only supplies traditional ballistic vests, but also vests that protect against the latest threats, for example, VCA, unexploded ordnance and thermal factors.
Another problem is which part of the body needs to be covered. If heavy protection is used then only vital areas will be closed, especially the chest area, and limbs will receive weak protection or will not receive it at all because you need to keep the weight at an acceptable level "If the blanket is smaller than the bed, you need to know which zone you want to close", - explained Bader.
The armor itself needs to have such characteristics so that it can transfer energy from the impact of a bullet or fragment and absorb it in the materials that make up the armor coating. The better armor can do this, the more effective it will be while providing higher levels of protection.
Bader said that the complex structure of the material is necessary in order to vary the wave velocity and determine the direction of energy. DuPont offers its Kevlar XP fabric, which reduces the deformation of the back surface of the vest by 15% compared to available commercial technologies (tested with an .44 magnum bullet). When the bullet hits the armor plate, the energy from the impact will be directed towards the body, so that the back side of the armor, located opposite the body, needs to keep its shape in order to prevent harm to the owner.
Therefore, the solution consists of a protective plate with 10 - 11 layers (made from multiple sheets), when the first two or three such layers are exposed.
"The more we deform the bullet, the more energy we transfer and the greater the surface area, that is, the less shock load. With Kevlar XP, the bullet will rebound. "
He explained that the military's requirements for protection levels depend on the theater of operations. A number of armies use the Kevlar XP from DuPont, which comes in the form of S102 and S307 materials, which have different masses in to perform operational tasks.
Specific polymers are also used in conjunction with Kevlar to obtain other properties, for example, simultaneous protection from a bullet and a knife, in which case thermal protection also causes heightened interest.
Fire hazard
The use of incendiary bullets and explosives created to kill or cause damage due to a shock pulse or fire means that there is now a real risk of injury from burning. "Formerly, infantry was not the target for such threats," explained Bader. "There are many materials that will continue to melt, and the skin will then melt into the material. You will not like the material to continue burning when it is pulled out of the fire. "
DuPont offers its versatile Nomex protection for soldiers' uniforms, which require additional thermal and fire protection. It provides 35% better protection against second-degree burns compared to standard materials and can also be used for bedspreads, awnings and seats, as well as managing infrared signatures. Nomex was also used for space suits and protective clothing for working oil refineries.
In 2012, the company bought an exclusive license to use the DTA (Dynamic Trauma Analyzer) dynamic injury analyzer test bench at the British Laboratory of Defense Science and Technology to test the full dynamic biochemical reaction of a human chest to a "prohibitive injury" as a result of a bullet impact.
DTA uses clay or artificial products to replicate the human body as a living organism. The analyzer represents how armor can best be created to reduce over-graded injuries.
"Ballistic protection is not just stopping a bullet - it is also a chest injury," added Bader. "This analyzer fits very well with the chest. We have to be careful because all bodies are different. "
Previously, pigs with a weight of 80 kg were used in tests for overgradual injuries, since they have almost the same rib cage as in humans. The lab used this data to select the right silicone that would properly reflect the work of the breast in order to develop a DTA.
Asher said that the body armor market is stable regardless of the economic situation: "There is always a need for body armor, protection solutions in fact never lie in distant banks when you talk about budget dollars, because you have to protect your troops."
Female bodies
However, the company continues to be innovative, developing protection systems for marine conditions, products with special flammability, buoyancy and density characteristics, as well as quick-release vests.
One of the areas of development, voiced by Asher, is women's designs - an area in which the US government is keen to advance.
"Currently, several new IOTV programs have been launched for women who are more comfortable for them. More and more women serve in our army, there are a lot of them in the internal troops, and this is what we are constantly working at at Point Blank to increase the convenience and suitability for this category. "
Female military personnel at Fort Campbell tested special protective clothing developed by the SIC Natik. Development began in January of the 2011 of the year, tests of the 19 prototype by the military of the 101 airborne division began in August of the 2012 of the year.
Lynn Hennnessy, lead designer of armored clothing for women in Natick explains: "Women had a real problem with IOTV fitting. The size of the super-small was too large for 85% women, and therefore did not fit, either too free or too long. "
Too large armor left gaps when worn, leaving vulnerable spots and making the vest uncomfortable to wear. Female soldiers received bruises on the thighs because of the length of the side plates, and the front plate because of its size could rise too high under the chin while sitting. New plates have been modified to fit the contours of the female body, but are made from the same materials.
The Army hopes to buy 3000 new vests and deploy them in the selected army brigade in 2013.
In the meantime, Allen-Vanguard supplies protective equipment for special units, including mechanized and dismounted demining groups, special forces, and demining units.
Demining suits for this company under the Med-Eng brand have been purchased by 100 countries around the world. They offer specialized solutions for anti-explosion protection as part of a larger kit that can cope with an expanded range of threats and the requirements of combat missions.
A company spokesman explained: "For example, a demining operator needs maximum anti-explosion protection, but built-in communications, cooling and biochemical protection may be required. A high-risk threat intelligence officer needs a better mobility for a long period of time and, therefore, less protective elements on more important parts of the body. Understanding and designing based on end-user needs is the key to getting an effective solution. "
Special remarks
Specialists face an expanding range of threats, from explosions and debris to chemical and biological substances and thermal shock, they all carry equipment and perform tasks in harsh conditions, which requires more modern anti-explosion suits compared to standard body armor.
"Depending on the task, the user can increase the level of protection by adding optional components or eliminating them based on reduced risks," a company representative added. "This gives the user greater control based on a specific set of threats and physical mobility requirements."
Allen-Vanguard worked with allies in Iraq and Afghanistan, providing them with various systems, including a domed protective kit that protects the limbs and the head of shooters exposed to IEDs and the TAC 6 lightweight protective suit for sappers.
"TAC 6 is ideal for: dismounted operations for clearing IEDs of routes when it is not possible to attract a bomb kit; high-risk prospecting when the basic bulletproof set is insufficient; special operations, when fragments of a set charge can be lethal; or in demining operations, "said a representative of Allen-Vanguard.
Modularity and lower weight, increasing mobility, are always in demand and Allen-Vanguard is constantly studying and testing new materials in order to research new designs in order to promote their wearable protection products.
"This includes the engineering of human factors, which optimizes the distribution of protective coating in each area of ​​the body. For example, Allen-Vanguard's unique "equipment" design allows the TAC 6 kit to be customized for women and men in nine sizes. This has been extremely well received on the market. "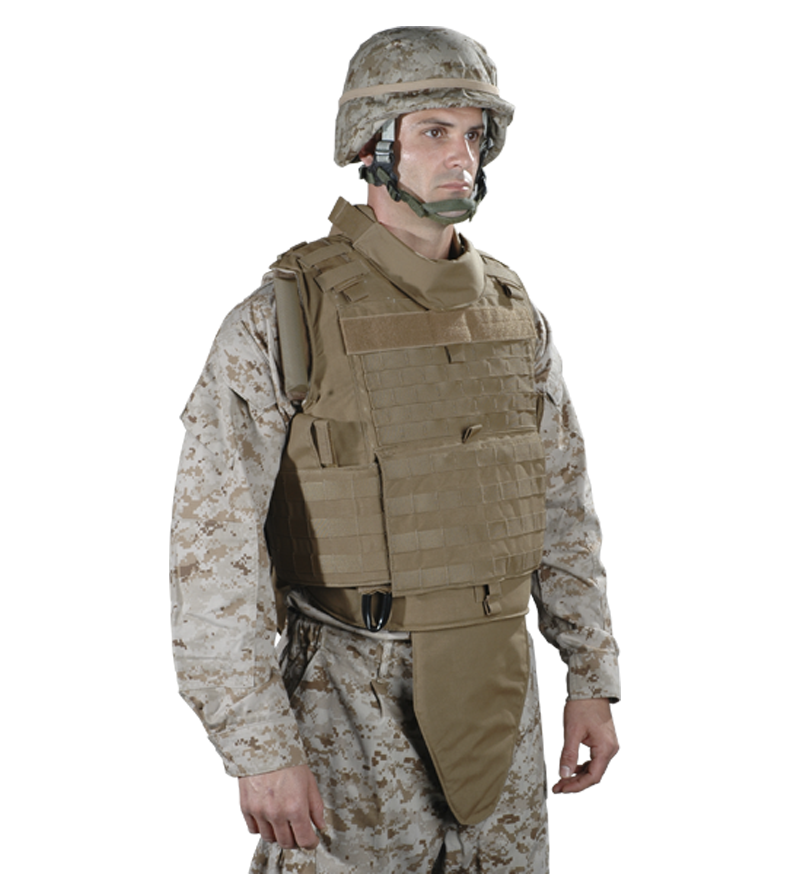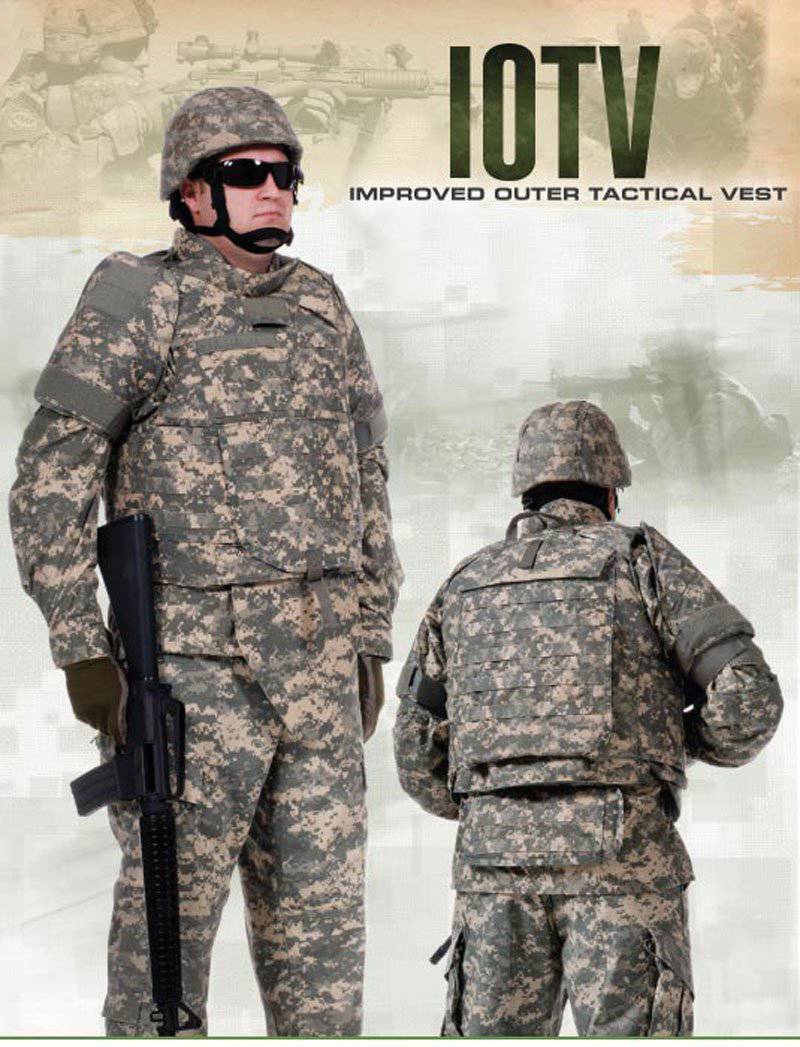 IOTV from Point Blank uses lightweight materials to increase soldier mobility while maintaining high levels of protection.
FMS Enterprises has identified reducing the burden on the soldier as its priority, but recognizes that this is a difficult task due to the changing demands of users between and around theaters of war.
Oren Gruber, vice-president of the company, said: "The balance of the load on the soldier includes communications, energy, food, water, ammunition,
weapon
and protection. In turn, in the area of ​​protection, there is a further balance between the types of threats, the cost, the area of ​​protection and the mass. "
The company has sold its protection systems already in 40 countries and considers itself to be a second or third level supplier, developing products from its own production of fabrics.
"In the future, creating more applications for our products and thus expanding the use of our fabric materials," continued Gruber. "Also, some technologies are too expensive for small manufacturers of vests and vehicle armor, so FMS offers such services to our customers."
Laboratory Tests
The company has its own laboratories conducting daily testing of internal ballistics, as well as external testing in certified laboratories throughout the year. Gruber said that the higher the level of threat, the harder and more expensive the protection solution, which then leads to a downward trend in the protected area.
"Another option is to require a lower threat level, which is likely to be more common, which thus gives a larger coverage area," he said. "These statistical calculations are performed by each end user, in which the end result is the highest probability of survival in hostilities."
Using a high level of protection for large body surfaces will result in the soldier becoming less mobile and unable to quickly complete a combat mission. Mobility is one of the most important survivability factors taken into account by armies, but it deteriorates when a charge is exploded or hit by a bullet. Ultimately, the needs of each combat mission will determine the levels of protection and mobility, as well as the application of the best complementary protection.
Materials used:
Land Warfare Iinternational April / May 2013
http://pointblankenterprises.com/
http://www.youtube.com/