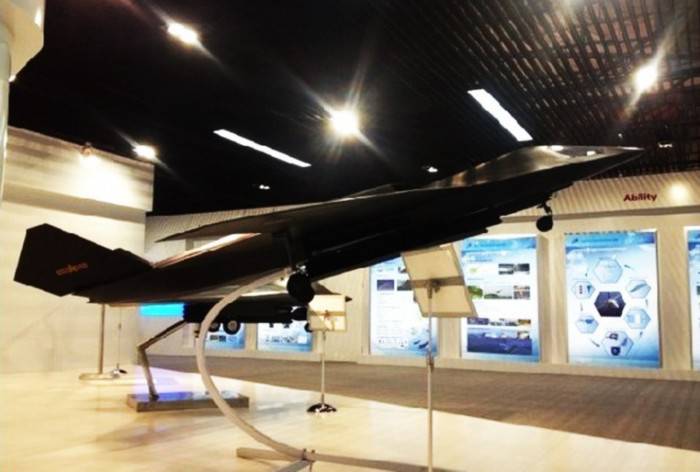 Since 2008 1st
aviation
Institute of China Aircraft Corporation (AVIC) is developing a first-generation long-range stealth bomber for the PLA Air Force, according to a report from the China Aviation News state agency. This is what today wantchinatimes.com writes.
Senior Colonel Wu Guohai (Wu Guohui) from the Beijing National Defense University told China Aviation News that a stealth bomber has two advantages over ballistic missiles. Firstly, ballistic missiles can only start once, while a stealth bomber can take off repeatedly. Secondly, in the case of cancellation of the order, ballistic missiles cannot return to the base, but a stealth bomber can.
At a time when the US decided to finance 1,2 billion dollars a year to develop a new stealth bomber to replace Northrop Grumman B-2 Spirit, Wu said, it is time for China to have its own stealth bomber. Conventional strategic bombers, such as B-2 and Chinese Xian H-6, are easy targets for enemy fighters and anti-aircraft missiles. Russia is also designing its new-generation long-range bomber to compete with the United States and China.
Currently, the United States is the only country in the world that has developed and has stealth bombers. AT
stories
US military aircraft developed three types of long-range stealth bomber: Lockheed A-12, Lockheed F-117 Nighthawk and B-2. Today B-2 aircraft are the only manned stealth bomber in service. For this reason, China sees the development of a long-range stealth bomber as a breakthrough for the country's aviation industry.
China is currently the only country in the world, with the exception of the United States and Russia, which develops long-range or medium-range stealth bombardirovschiki. According to the report, Xian Aircraft Industrial Corporation and Shenyang Aircraft Corporation began conceptual design more than 10 years ago. At the beginning of the 21 century, the Chinese Aircraft Corporation took over the design and continued to develop the Chinese stealth bomber.
After the 30 years of Deng Xiaoping's open-door policy, China has more resources than ever to complete this project, according to a China Aviation News report. China needs a real stealth bomber because modernization of the H-6 bomber can act as a temporary measure, the report says, and they are outdated to be the basis of real strategic aviation and to project the influence of China.