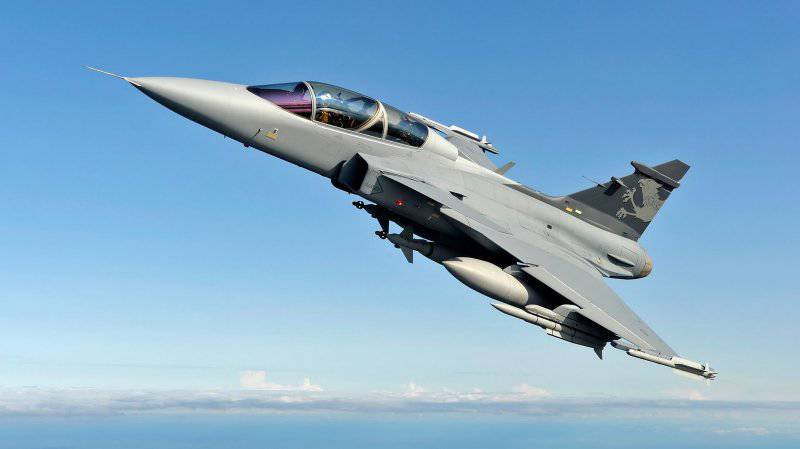 Brazilian Defense Minister Celso Amorim 18 December announced that the Swedish company "Saab" won the tender for the supply of new fighter jets to the Brazilian Air Force.
According to the Minister, after a comprehensive analysis of all factors, Brazilian President Dilma Rousseff authorized him to report that the Swedish Gripen NG was selected as the winner of the tender for the supply of 36 fighters.
According to France-Press Agency, Saab, which offered the Gripen air fighter to the Brazilian Air Force, outperformed its competitors, including the French Dassault Aviation with Rafale and the American Boeing with F / A-18 "Super Hornet.
The MoD of Brazil has been implementing a procurement project for the Air Force of modern multi-role fighters since the beginning of 2001. The aircraft are designed to replace the AMX attack aircraft manufactured by Alenia / Embraer, the upgraded American F-5E fighter from Northrop and the newer French Mirage-2000 from Dassault Aviation.
After various problems, Brazil's leadership decided to resume the procurement program at the end of 2007. American companies Lockheed Martin and Boeing, the European consortium Eurofighter, the Swedish Saab, the French Dassault Aviation and the Russian Sukhoi took part in the tender. In October, 2008 was selected by three bidders as finalists of the tender: the American company Boeing, which presented the F / A-18E / F Super Hornet project, the Swedish Saab with the Gripen NG aircraft and the French Dassau Aviation. "With the fighter" Rafale ". Nevertheless, due to the lack of necessary financial resources, the leadership of Brazil for a long time postponed the announcement of the winner of the tender.
The Gripen, which is the cheapest of the three aircraft that entered the final stage of the competition, can be used to perform a wide range of tasks. The Gripen NG version is developed on the basis of an existing project using innovative technological solutions. The combat capabilities of the aircraft will be significantly increased compared with previous versions. The fighter will be equipped with a more powerful General Electric F414G engine, larger-capacity fuel tanks, which will make it possible to increase the flight range, the weight of weapon systems and payloads. The new radar with AFAR with electronic scanning, upgraded display systems in the cockpit and modern avionics will increase the ability to perform combat missions.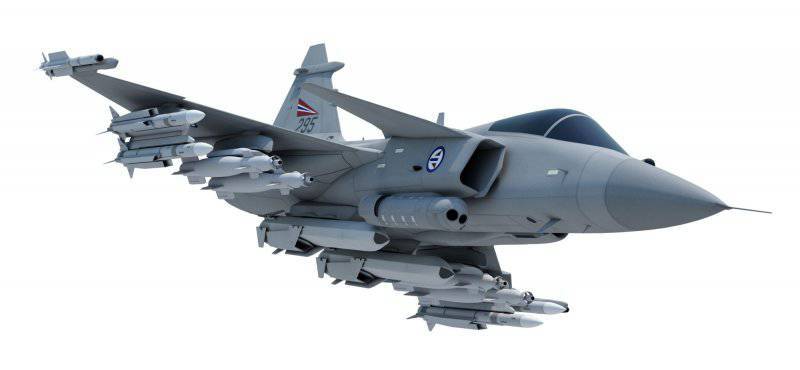 Saab already has experience with Brazil
aviation
industry as part of the development of the Eriy radar early warning and control system, created on the basis of the EMB-145 aircraft of the Brazilian Embraer company.