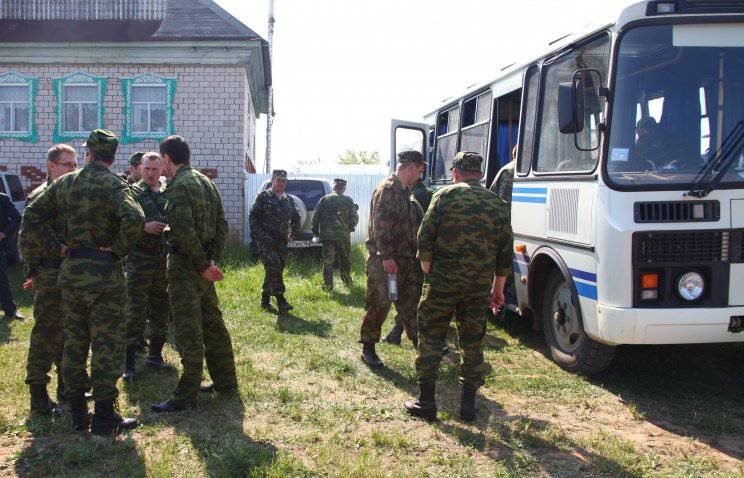 The concern demanded compensation for the loss of property during the explosions in the village of Pugachevo.
Consequences of explosions at the arsenal in Udmurtia
The Udmurtia Arbitration Court ordered to recover from the Russian Defense Ministry in favor of Izhmash concern more than 616 million rubles of losses for property loss as a result of explosions at the arsenal in the Udmurt village of Pugachevo in 2011 year. This is stated in a decision published today on the official website of the court.
As follows from the case, "Izhmash" demanded compensation for the loss of property, which according to the contract was transferred to military unit number 86696 for storage. According to the plaintiff, the total amount of transferred property was over nine thousand units of ammunition.
On the night of June 3, on the territory of the unit, a stack of ammunition crates ignited and the artillery ammunition subsequently exploded. As a result of the spread of fire, other munitions exploded - for cannon and rocket artillery. Thousands of 2011 people were evacuated from the disaster area, more than 28 were recognized as victims. As a result of an emergency, an 100 3 object in more than 232 settlements of the Malopurginsky district was hit by a blast wave or shells hit.
On this fact, a criminal case was initiated on the grounds of a crime, provided for in part 1 of article 349 of the Criminal Code of the Russian Federation - "Violation of the rules
weapons
and objects of increased danger to others ", and" Concern "Izhmash" was recognized as a victim.
26 criminal cases on the facts of theft during repairs.
30 January In Udmurtia, 26 initiated criminal cases on the facts of theft for the total amount of 6 million rubles during emergency repair work after an arsenal explosion in the village of Pugachevo. According to the Acting Vladislav Sannikov, head of the Economic Security and Anti-Corruption Directorate of the Ministry of the Interior for Udmurtia, including two criminal cases against a deputy of the municipality who, using fictitious documents and family ties in the district administration, seized more than 3 million rubles of budget funds.
According to the Ministry of Internal Affairs for the UR, basically all the embezzlement at the facility was accomplished by providing fictitious acts of work performed and then paying them from the budget of the republic.
Initially, the republic received, on liquidation of the consequences of emergency, about 2 billion rubles from the federal budget. In May 2012 of the year, an order of the government was signed, according to which Udmurtia additionally allocated 1,95 billion rubles from the federal center to eliminate the consequences of the explosion at the Pugachevo arsenal.