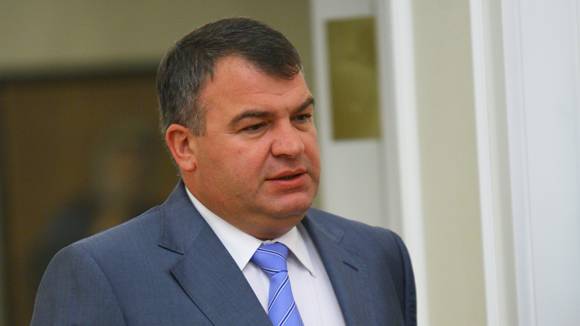 Serdyukov was appointed. The people expected Serdyukov to sit in the dock, and they would see him through the cage, and he sat on the bench of the top manager in the largest Russian corporation, which produces
weapons
.
Serdyukov, who defeated the military structures, as well as the Thieves' Nest in the Ministry of Defense, became a common noun for today's Russian society. Perhaps the evil that he caused to the state is no longer so great, but Serdyukov grew up to the notion of "Serdyukovschiny", when the people, yearning for justice, were offended by the arbitrariness prevailing in our society, impunity of evil, total theft, monstrous, killing the country, corruption when society all this indignation hung on Serdyukov.
"Serdyukovschina" - a phenomenon much more terrible than Serdyukov. And therefore, by leaving this phenomenon not just alone, but by leaving this phenomenon at the core of today's state power, Putin puts this power and his own reputation at tremendous risk.
Perhaps today Serdyukov partly plays the same role that Rasputin once played, who was close to the royal family. Hate society to Rasputin transformed into a hatred of society to the king, the queen and the entire royal family. And the revolutionary explosion, as well as the monstrous massacre of the sovereign, was partly the result of this accumulated hatred for him. I think that the power, the Kremlin and Putin, having given Serdyukov a new appointment, seems to have an enormous margin of safety. It seems to the authorities that this reserve is inexhaustible, that this reserve does not melt away from such trifles as the reassignment of Serdyukov to new leading roles. Is it so? Will show the future. The future in which huge threats are concealed for Russia. And the rumble of these threats is heard already with the naked ear.