The article is posted on the rights of information cooperation.
Air force online action is now available for players.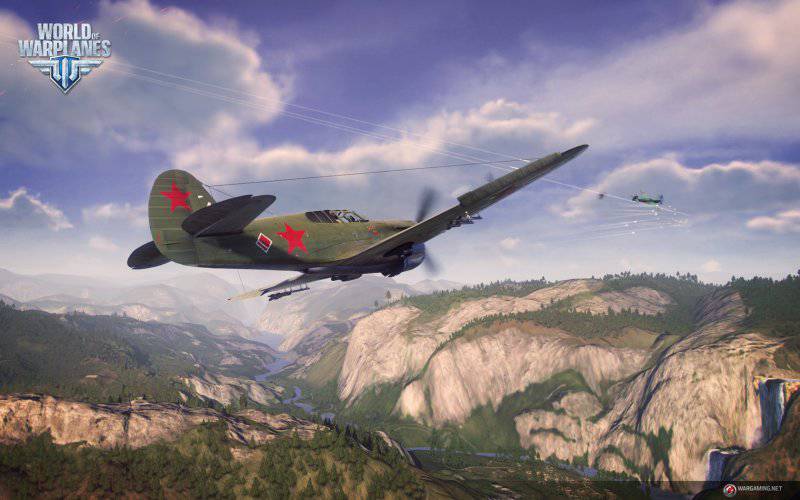 12 November 2013 - Wargaming, a leading developer and publisher of online games, today announced the release of the online action game World of Warplanes, the second in a series of military MMO games.
"The release of World of Warplanes is a very important event for our company," says the head of Wargaming, Victor Kisly. "We strive to create not just a good, but a better airplane online game, so we will continue to delight players with new content and game modes."
During testing, more than 4,5 million players joined the game, whose contribution helped to make significant improvements in the gameplay.
Along with World of Tanks, World of Warplanes is part of the unified universe of Wargaming.net, providing access to a single premium account that can be used in both projects.
About World of Warplanes
World of Warplanes is an MMO action game dedicated to the golden era of the military
aviation
and allowing players to enter an ongoing battle for air supremacy.
World of Warplanes includes war machines of several key periods in
stories
aircraft manufacturing - from 30's biplanes to the Korean War jet fighters, which became the progenitors of modern military aviation.
In World of Warplanes will be available hundreds of aircraft of the main air superpowers, with unique characteristics and behavior in battle. Virtual pilots will be presented with a choice of three main classes of equipment: single-engine fighters, most effective in close-maneuver combat, heavy fighters dangerous for any enemy thanks to powerful weapons, and attack aircraft are the main hunters for ground targets.
For each aircraft will be available several types of weapons, various options for airframes and engines, and their various combinations will allow you to find the optimal configuration for the optimal behavior of the machine in battle.
Join the air force
the fleet
:
www.worldofwarplanes.ru
About Wargaming
Wargaming is one of the world's largest publishers and developers in the free-to-play MMO market. The company was founded in 1998, and during that time managed to turn from a group of enthusiasts into an international corporation with 2200 employees worldwide and has released more 15 games.
Wargaming is currently working on a military series of MMO games dedicated to
tank
, air and sea battles of the middle of the XX century. The flagship project of the company, the tank action of World of Tanks, managed to win many awards from leading gaming publications and become one of the most successful MMO projects. Air World of Warplanes is on the list of the most anticipated MMO releases, and the third in the series of the World of Warships project on warships is scheduled for 2014.
In June, 2012, Wargaming announced Wargaming.net service, which will become the center of a new gaming universe, uniting all MMO-projects of the company on www.wargaming.net.
Details on the website:
www.wargaming.com