Exactly 70 years ago, on the initiative of JV Stalin, the Order of Glory of three degrees was established in the USSR. This award was intended solely to reward private and non-commissioned officers and, along with the Star of Hero, became a real symbol of military prowess. Simultaneously with the "soldier" Order of Glory, the "commander" order "Victory" was also established. He became the highest award of the USSR, designed to award the highest commanding staff of the Armed Forces. The first generals awarded the Order of Victory were Marshals of the Soviet Union G.K. Zhukov and A.M. Vasilevsky.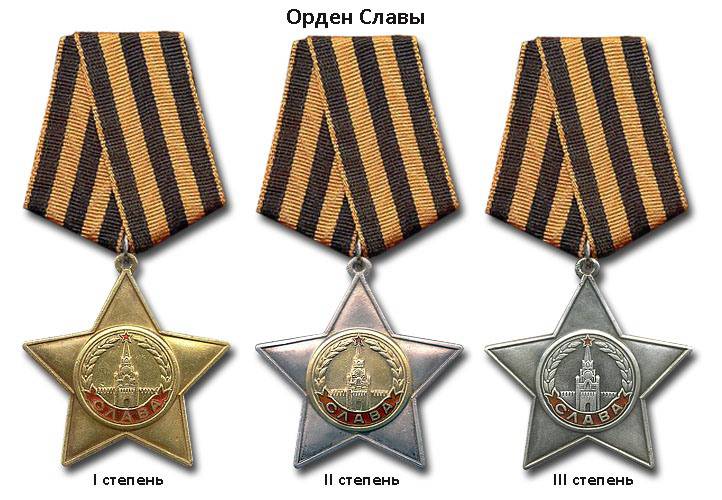 Among the features of the Order of Glory that distinguished it from other domestic awards were the fact that it was intended only for soldiers and sergeants, with the exception of only junior lieutenants among the officers
aviation
. The Order of Glory is the only Soviet award issued exclusively for personal merit: the order was never awarded to either military units or enterprises, as was the case, for example, with the Order of Lenin.
Awarding the order assumed the increase of the holders of all his degrees in rank, which for the Soviet award system was a serious exception. The first fighter, awarded the Order of Glory III degree, was the sapper VS Malyshev. The award ceremony passed 13 November 1943 of the year. 10 December 1943, the first cavaliers of the Order of the II degree were the sappers ordinary SI Baranov and A.G. Vlasov, who fought on the Belarusian front. At the end of the war, both fighters became Chevaliers of the Order of Glory, I degree. The first owners of the Order of Glory, I degree were the sapper-corporal MT. Pitenik and assistant squadron Art. Sergeant K.K. Shevchenko.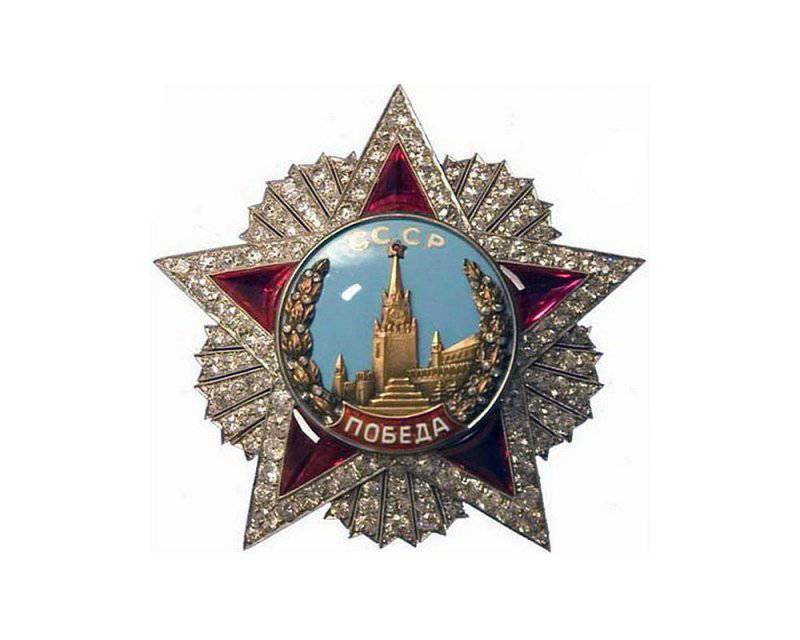 In the 60-70 years, substantial benefits were introduced for the full gentlemen of the Order of Glory. The holder of the Order was practically equal to the Hero of the Soviet Union. The order-bearer was assigned a personal pension of union importance, serious housing benefits were granted, the right to free travel throughout the USSR was granted. These privileges are kept by the current legislation of Russia.