Previously, they only joked about it - the Linux rocket. Here is no joke. The destroyer information system of the new generation Zumwalt (DDG 1000), which is scheduled to launch on 2015, will be based on Red Hat Enterprise Linux. USS Zumwalt will be a floating data center, supported by missiles and robotic guns.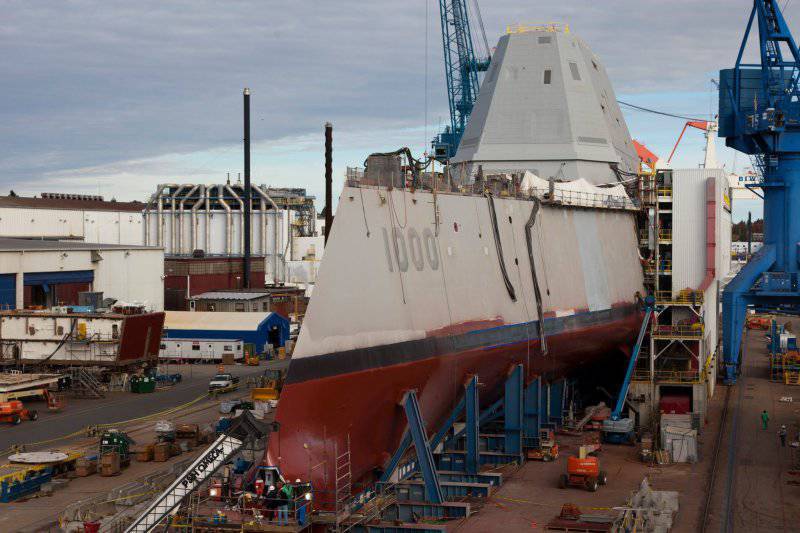 Figure 1. USS Zumwalt is covered with a coat of paint at the Bath Iron factory. The ship is exotic in many ways, but it works on the computer technology available on the market.
When the USS Zumwalt (DDG 1000) goes to sea at the end of this year, it will be different from any other Navy ship in many ways. The ship for $ 3,5 billion is designed for stealth, survivability and firepower, and it is packed with advanced technology. And at the core of his work is a virtual data center that runs on commercially available server hardware, various Linux components that use more than 6 millions of lines of software code.
October 10 Sean Gallagher flew to Rhode Island to visit Raytheon's Seapower Capability Center in Portsmouth, where engineers assemble and pretest systems in the heart of Zumwalt and prepare to do the same for the next ship in the series, USS Michael Monsoor, already in construction . There, Raytheon's DDG-1000 team invited him on an excursion to the main place of the ship's systems — the layout of the Zumwalt operations center, where the ship's commander and crew will monitor the ship's sensors, rocket launchers, artillery and other systems.
More than 20 years ago, Sean served a few miles from the Raytheon facility at a naval officer school. But the Zumwalt operational center will have more in common with the bridge of the fictional starship USS Enterprise than with the combat information centers of the ship that Sean went to. Each Zumwalt console will be equipped with touch screens and software capable of responding to the needs of any operator on duty, and large screens on the front wall will show tactical areas of the sea, land and air.
Therefore, it is logical that Captain James Kirk ** became the first commander of Zumwalt (yes, this is actually his name). But, considering how much the ship relies on its computer networks, it may be necessary to consider the candidacy of the chief engineer named Vint Cerf *.
From the store shelf to the ship
In the past, you couldn't just choose ready-made computer systems on board a ship for mission-critical tasks: when Sean was aboard the USS Iowa, the sailors had to turn off tactless systems while firing guns, in order to avoid vibration shock, causing severe system crashes. Usually, individually developed computer systems of increased strength were used. This entailed a large increase in the cost of the systems and made it more difficult to maintain them.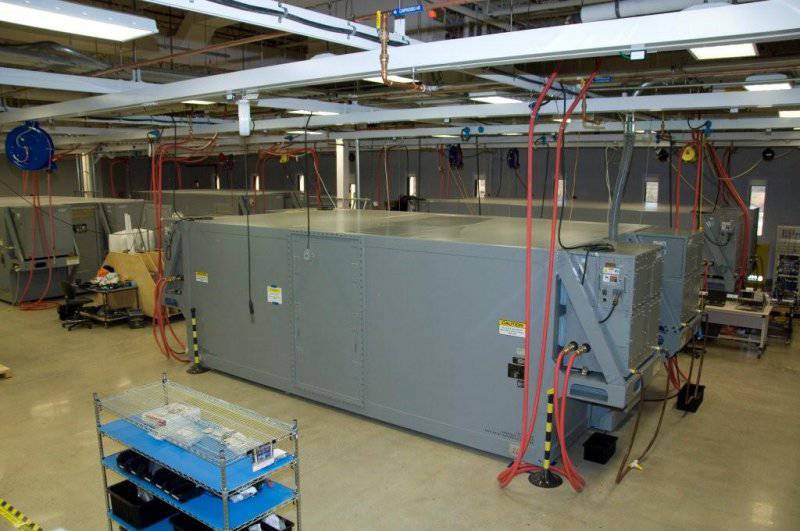 Figure 2. Data Center Box: Electronic modular enclosures manufactured by Raytheon in Portsmouth, Rhode Island.
The Zumwalt design solves this problem by using IBM's "IBM blade servers" that are freely available and running Red Hat Linux, and placing them in robust server rooms. These secure server rooms are called Electronic Modular Enclosures (Electronic Modular Enclosures, EMEs) - sixteen autonomous mini data centers manufactured by Raytheon.
10,67X2,44X3,66 meters in size (35 feet long, 8 feet high and 12 feet wide), these 16 modular enclosures (EME) contain a total of more than 235 cabinets (racks) of equipment. The modular hulls were configured and pre-tested before being sent to Bath, Maine, for installation on the Zumwalt. The use of modular housings reduces the overall cost of the equipment itself, and also allows Raytheon to pre-integrate systems before installation. "It's expensive to do this job at the shipyard," says Ray Motion DDG-1000's Deputy Program Manager Tom Moore, "and so we've done well with limited access time."
Each of the modules (EME) has its own shock and vibration dampers, power protection, water cooling systems, electromagnetic shielding to prevent interference from shipborne radars and other strong sources of radio frequencies.
EME modules are combined into a general ship computing environment, Zumwalt's own "Internet". The connection is realized by combining fiber-optic and copper over-switched network system TSCE, connecting all systems: ship's internal and external communications,
weapons
, technology, sensors, etc. - on top of Internet protocols, including TCP and UDP. Almost all of the ship's internal communications are based on Voice Over IP (with the exception of a few, for use in emergency situations, time-tested old school phones).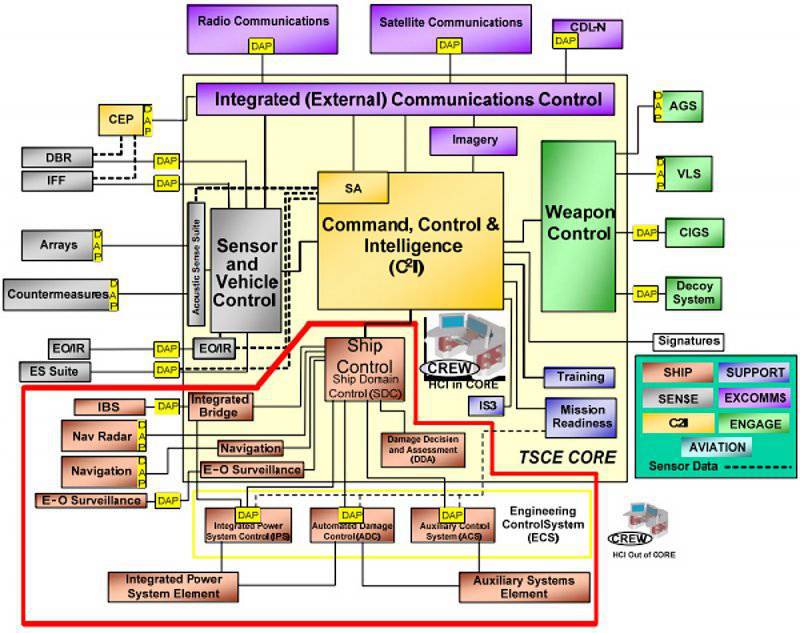 Figure 3. Diagram of Zumwalt control systems and their means of connection to an all-computing computing environment
On board the Zumwalt, there are also some wireless networking capabilities, but Raytheon officials, while touring, did not give out a specific type of system to Sean. However, their capabilities are designed to provide personnel with network connectivity while performing various tasks, such as maintenance.
Products that were not created by plugging into an IP network — various ship systems that are installed on several classes of Navy ships — are connected using adapters based on single-board computers and Lynx OS (real-time Linux operating system). The so-called distributed adaptation processors, or DAPs (Distributed Adaptation Processors), are ways of connecting things like ship engineering systems, fire extinguishing systems, rocket launchers, and radio and satellite communications to the network. All this should be controlled by network clients.
Looks like you want to launch a rocket
Some of these network clients Sean watched while admiring the layout of the Zumwalt Operations Center. The operations center is not just the place where people look at the screens and give commands: you can operate the whole ship almost from space, from cannons and rockets to engines. There is no "radio room" on the Zumwalt; All communications are controlled from the operations center. Shipborne guns are fully automated and controlled by the duty center of the operations center, instead of the assistant gunner. Theoretically, the ship can even be controlled from a piloting computer, and not the helmsman. And all these tasks are performed through a single type of console.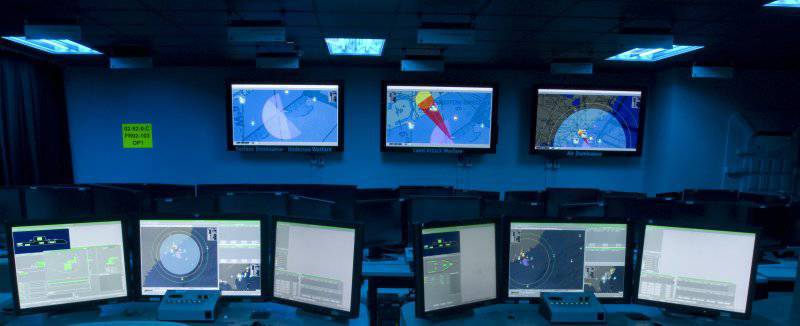 Figure 4. The mockup of the Zumwalt operations center on the Raytheon Portsmouth facility, covered in smoky gray paint, has the exact dimensions of the room on the ship itself. Zumwalt will also have a second floor, providing operations deployed with the ship units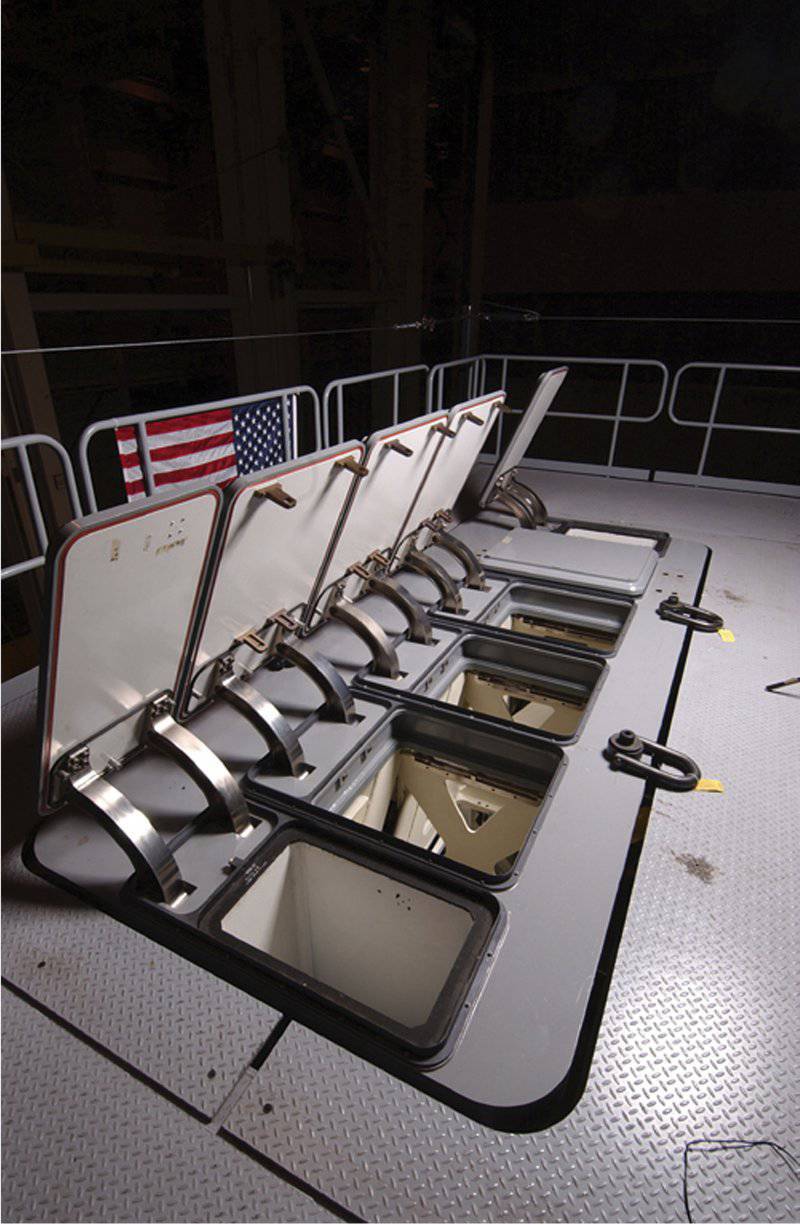 Figure 5. The Mark 57 vertical launch system, developed by Raytheon, can carry a mixture of anti-ship missiles, anti-aircraft missiles, and to destroy a ground target. The system communicates with the control center via the ship network.
The common display system (Common Display System, "common display systems", or CDS, pronounced "Keds"), three screens of the workstation in the operations center, operates on a collection of Intel 4-core processors on protected boards, which gives a new meaning marine phrase "toe buster". Even on the places of the commander and executive officer are built these workstations.
Each CDS system can run multiple Linux virtual machines in kernel split mode on top of LynuxWorx LynxSecure, implemented in CDS as a hypervisor. This allows the workstation to distinguish between security levels and available targets when connecting to different networks. "Each station is taken from the same box," said Raytheon DDG-1000 lead developer Robert Froncillo to Sean. "So you can sit at any display, exercising your level of control from any station."
For most people, this may not seem like a big deal. But on the ships of the past, as a rule, workstations specially built for each particular weapon system or sensor were used. This meant that each system had its own different interface configurations, and you could not cope with several tasks without having to switch places. CDS workstations use common USB interfaces for peripherals (for example, trackballs and dedicated keypads) and are equipped with a touch screen, and also give the operator on duty a choice of "classic" and touch interfaces.
This does not mean difficulties in the development of system operators. The Raytheon team, before writing the code, investigated the requests of the seamen, showing them screenshots of the interface and receiving feedback from users. "The chief said: the wizard is not needed," explains Froncillo.
Figure 6. Digital illustration of how the Zumwalt Operations Center, complete with apartments on the second floor, will look like for operations of air units and other deployed units
Putting all the pieces together allows middleware running on IBM blade servers. Many ship systems use commercial middleware platforms to communicate with carrier consoles. But for systems that need to be more closely related (for example, missile launch teams), the Navy chose to use the Common Object Request Broker Architecture (the common architecture of the object request broker, CORBA) —a military-favorite solution to the critical intermediate model. (Software for Joint Tactical Radio System's software — a joint tactical radio system — also uses CORBA.)
Next release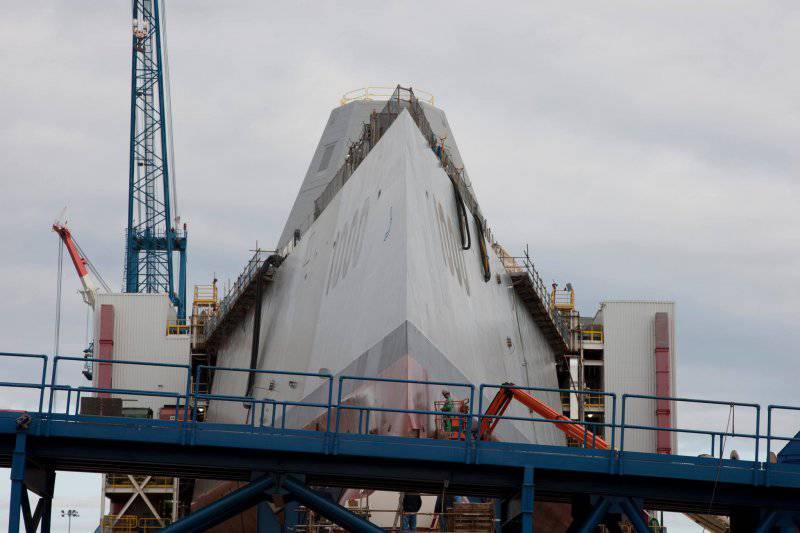 Figure 7. Zumwalt at the metallurgical plant in Bath. DDG-1001, USS Michael Monsoor, who follows him, is ready for more than 60 percent.
Although Zumwalt has not yet sailed, its software has been updated six times already. When the 5 version was completed, Raytheon attracted even more sailors to test the system, using the entire ship simulator to go through a certain number of combat scenarios. "We conducted anti-submarine, air, and ground missions," Froncillo said. Lessons learned were reflected in the 6 release, and 7 will be installed on the ship before the test cruise. The next update will be installed upon delivery, and then continuous improvements will be made as the software is deployed on two other ships of the series.
But the life of the technology deployed on Zumwalt does not end there. The CDS control console will be used as part of the Aegis guided missile system upgrade program for cruisers and destroyers. "There are many things we develop that will be reused," said Tom Moore.
Given the costs over the past ten years to build Zumwalt, as well as the various technologies developed in the process, it is safe to say that many of these will receive a number of additional applications.
Additional links:
linux.org.ru/news/opensource/9713342
arstechnica.com/information-technology/2013/10/the-navys-newest-warship-is-powered-by-linux/
by Sean Gallagher - Oct 18, 2013
ru.wikipedia.org/wiki/squadmines_types_type_zamvolt
ru.wikipedia.org/wiki/James_Kirk
ru.wikipedia.org/wiki/Sink_Surf
ru.wikipedia.org/wiki/Red_Hat_Enterprise_Linux
ru.wikipedia.org/wiki/IBM_BladeCenter
ru.wikipedia.org/wiki/TSCE