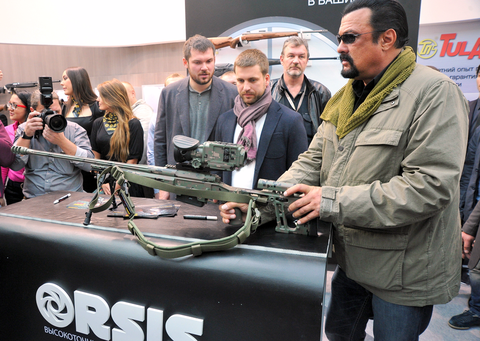 Hollywood film actor Steven Sigal came to the exhibition "
Weapon
and hunting - 2013 ", which takes place in Moscow from 10 to October 13 in the Gostiny Dvor exhibition complex.
Seagal passed through the exhibition and stayed at the booth of Promtechnology, which manufactures products under the well-known ORSIS brand, where he held talks on organizing the production of the ORSIS high-precision rifle at the facilities of the company.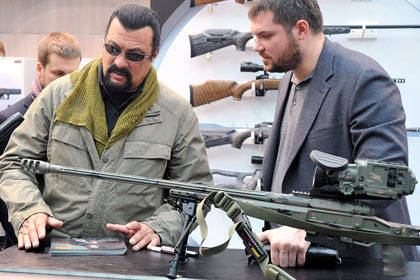 The initiator of the development and creation of such a rifle, as it became known to "Rosinformburo" from informed sources close to the leadership of the company, was Stephen Seagal himself. The actor himself chose this company, considering it fairly well-known due to products manufactured under the ORSIS brand. The negotiations ended with a photo session of an actor with a T-5000 rifle, and Segal also gave autographs to visitors.
Earlier we reported that between the company "Promtechnology" and the Hollywood film actor reached an agreement on the design and mass production of ORSIS by Steven Seagal rifles with a target range to 2400 m (1,5 miles).