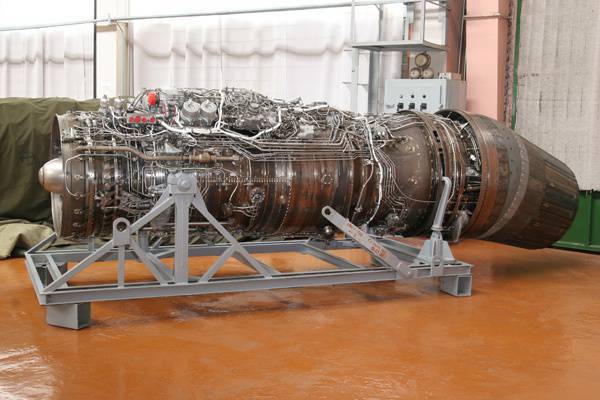 Officials from the Chinese aircraft corporation AVIC and, in particular, its export division, have confirmed to Jane`s the intention to maintain the current line of export products in the long term, while developing a next-generation combat aircraft designed to fight the F-35 Joint Strike Fighter in world markets.
In addition, representatives of AVIC and the Russian aviation industry confirmed the publication that in the foreseeable future, Chinese fighter programs will remain dependent on Russian engines.
According to the newspaper, this thesis is consistent with what was reported to Salyut and other Russian engine builders by the Commander-in-Chief of the Chinese Air Force in November 2010. According to him, Russian suppliers of aircraft engines "can rely on the continuation of firm orders for at least the next five years. "
And at the end of September 2013, AVIC representatives announced that they would continue "to use Russian engines for another five to eight years, since the development and production of their own
aviation
engines remains the biggest challenge to the core business unit. " RD-93, which was exhibited in Beijing, was covered with a cloth both from the side of the low-pressure compressor blades and from the nozzle side so that they could not be photographed, since one of the applications of this modification is the installation of two engines on what AVIC representatives call exclusively "The concept of an advanced fighter" (Advanced Fighter Concept, AFC)
Previously, this fighter was designated as J-31 and "Project 310". According to AVIC representatives, it is being developed "for deliveries to foreign markets and competition with F-35, and for deliveries to the Chinese Air Force it was not originally intended". Like JF-17, which is produced jointly with Pakistan, AFC is supposed to "develop with the participation of a foreign partner." At the same time, although the aircraft is intended to compete with the F-35, the deck version - contrary to earlier reports - is not in the plans (this seems to be reported for the first time - note P.2).
Another flagship of the Chinese aviation industry, J-20, is rumored to be equipped with the 117-C engine developed by the Russian NPO Saturn - the same as that of the Su-35 and T-50.
According to documents published by Edward Snowden, Chinese fifth-generation fighter programs are a blank spot in the picture of the world of American intelligence. Official intelligence reports claim that J-31 and J-20 are far behind American competitors in terms of stealth and the development of relevant technologies, but the Chinese are progressing much faster than could be expected as they stole technological secrets from the networks of the US Department of Defense and its contractors.