A new type of laser based on TDL technology (Thin Disk Laser) not only proved its efficiency, but also issued an 30-kW beam, which by 30% exceeded the requirements of the military. Note that to intercept UAVs, projectiles, mortar mines and damage to manpower, even with the current guidance systems, a laser power from 10 kW is sufficient. Thus, a very promising TDL concept has proven the possibility of developing compact high-energy combat lasers with a highly concentrated high-power and super-bright laser beam.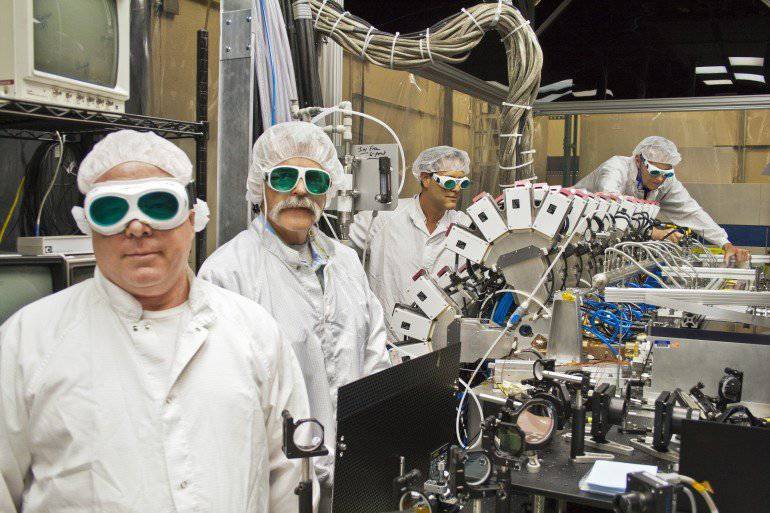 TDL Lab Prototype Delivers 30 kW Power
The contract to develop a high-power thin-disk laser or TDL was signed between the Pentagon and Boeing in the spring of 2011. Laser on thin disks attracted the military to a number of unique features. So, TDL can generate laser pulses of very high power and of various durations. The size of the laser core is very small: with a diameter of 10 mm for a laser with a power of tens of kilowatts. Moreover, a thin-disk laser has a much higher efficiency (up to 70%) than other types of solid-state lasers. This means that combat TDL will not need bulky liquid cooling systems and power sources of excess power.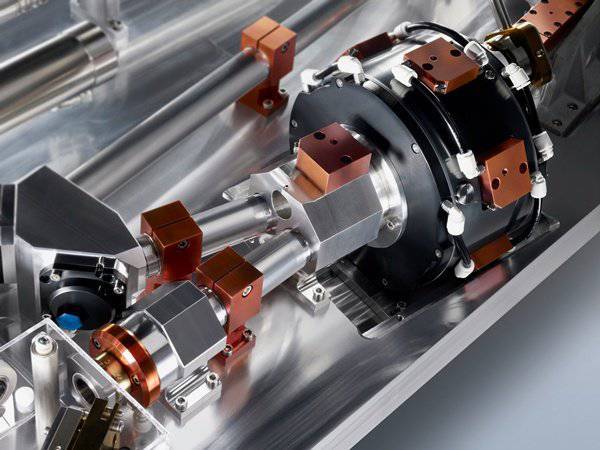 Trudisk TDL based industrial laser delivers power up to 16 kW
TDL technology is already used for metal cutting and has proven itself well, such lasers are reliable and require a minimum of maintenance. True, military requirements for TDL are much higher, but Boeing experts are confident that they will be able to create a compact, reliable combat laser with a power of about 100 kW. Such a laser can be placed on armored vehicles, helicopters, airplanes, ships. Thanks to TDL, there will be new opportunities to intercept a variety of air targets and defeat manpower and equipment. Instant energy delivery, absolute shooting accuracy and powerful psychological effects make the laser very effective
weapons
. In addition, the laser is able to hit point targets at a distance of several kilometers with zero or minimal collateral damage.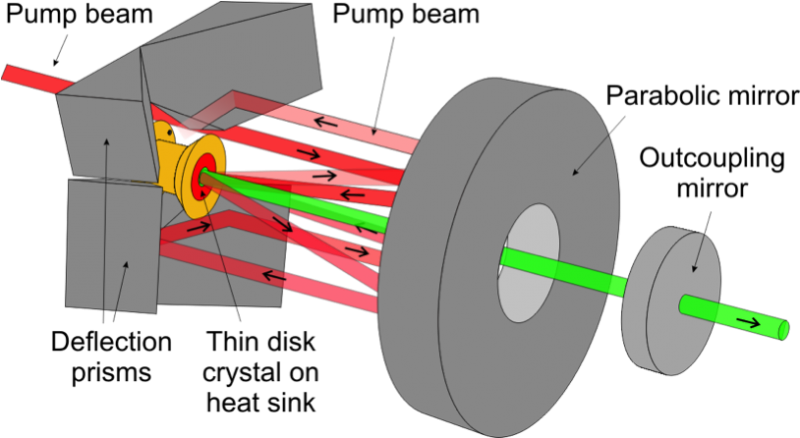 TDL technology principle
The only drawback of laser guns is still the complexity of their operation, associated with size, weight, the need to use liquid cooling systems and powerful sources of power supply. In many ways, a thin-disk laser solves these problems, which may make laser weapons widespread in the armies of developed countries.