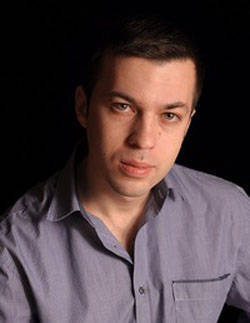 A few days ago, the investigation into the high-profile case of the so-called. "Novosibirsk Jamaat". Investigators were able to gather materials that allow them to bring charges of banditry and organizing an illegal armed group. Where did Wahhabis in Siberia come from, why Russian young people are recorded as terrorists, and why this is our state's fault - we'll analyze it below.
Islamic terrorism with a Slavic face
Back in the spring of 2012 in Novosibirsk, operatives covered a gang of Wahhabis engaged in robberies and robberies. Extremist literature and an entire arsenal were seized from the detainees.
weapons
- pistols, machine guns, grenades, grenade launcher, ammunition, explosives. The gang broke, so to speak, out of ideological motives. All its participants attributed themselves to radical Islamists, and part of the loot was sent to the North Caucasus to finance the terrorist underground. In total, according to the investigators, the "Siberian Wahhabis" suffered damage of several tens of millions of rubles. How many of them were forwarded to the "Forest Brothers" is not specified.
But perhaps the most remarkable thing about this
stories
- The fact that all the detainees were Russian by nationality. In addition, they are quite young: the oldest - 39 years, the youngest - 20. And there is something to speculate about.
In general, the involvement of Russian culture in extremist activities under the slogans of radical Islam is no longer
news
. This is a well-established and sad trend - a local one, of course. But the trend.
The first recalls Alexander Tikhomirov, who became known as Said Buryat or Abu Saad Said al-Buryati. A simple guy from Ulan-Ude, a student of a Buddhist datsan, who at one of the stages of growing up converted to Islam and began to preach his radical forms, becoming widely known. Later he moved to the North Caucasus, participated in the organization of many high-profile terrorist attacks, including the attempt on the current head of Ingushetia, Yunus-Bek Yevkurov, and the bombing of the Nevsky Express. In 2010, the year was eliminated during the counterterrorist operation.
24-year-old Viktor (Abdullah) Dvorakovsky, who once fell under the influence of Russian imam Anton (Abdullah) Stepanenko, is now serving a 23-year sentence in a strict regime colony for preparing a terrorist act. The investigation failed to prove his involvement in the terrorist attacks in the Minsk metro and Domodedovo Moscow, but in some circles there is no doubt about it.
Vitaliy (Walid) Razdobudko and his wife Maria Khorosheva in 2011, undermined themselves in the Dagestan village of Gubden next to the police officers. As a result of this double terrorist attack, two people were killed and 25 policemen were injured. At this point, the terrorists were already wanted on suspicion of involvement in other murders.
Maxim (Muslim) Panarin and Pavel (Mohammed) Kosolapov participated in organizing terrorist attacks in Moscow in 2004 on the route between Avtozavodskaya and Paveletskaya stations (41 people died) and at the entrance to the Rizhskaya metro station (10 people died), as well as a number of other terrorist attacks.
There are many other examples of Islamic terrorism with a Slavic face.
Why do they kill
The author (on the rights of a still young man) is sure: the participants of the "Novosibirsk Jamaat" did not file themselves with Islamists for criminal reasons.
Simply, there is such a thing as an agonizing search for self-determination at a certain age. And it so happened that millions of our young citizens in this search are absolutely free today. They can freely choose their self-determination according to their inclinations - who is purely rational, who is hedonistic, and who is idealistic.
Well, if today a self-determined snowboarder, a Satanist, a party star, a bisexual, a home appliance salesman, an insurance agent and an entrepreneur are quite simple today, then on the market, relatively speaking, "serving ideas" is a lot of problems.
In some ways, we lack a distinct and effective institution of youth ministry from the state. Its functions are completely left to the initiative groups of citizens - and if this is just Greenpeace, then we can assume that the guys who came to them in search of self-determination were still lucky.
Because it can be a much less fluffy type of guru.
Of course, all this does not remove the guilt from the gang members. They are guilty and punished.
But all the same: they are forced to catch, punish and contain sudden Novosibirsk terrorists in the MLS that same state machine that gave them upbringing to the Islamists.
What were the recruiters able to offer to Novosibirsk pseudo-terrorists that the state did not give them? Well, firstly, involvement in the case, uniting a lot of people. The fact that these people are ready to die for the sake of such a thing gives it a special appeal and sacredness in the eyes of the boys. Secondly, they become part of a system in which they have chances for quick self-realization. Such a prospect, of course, is spinning and stupefying them. For example, the aforementioned Said Buryat - who would have become in his Buddhist datsan? And so his video messages were listened to by thousands of people and read almost as a prophet. Thirdly, it is an opportunity to feel like a man. So, the Novosibirsk Wahhabis regularly went to school shooting, engaged in hand-to-hand combat, had a rigid structure and discipline within the organization. It is more interesting for many than a tie and a pile of reports in a stuffy office.
There are, of course, negative effects, for example, the need to rob or kill their compatriots. All complexes on this score are quickly removed by professional recruiters and ideologists, as well as the fear of being killed or going to prison. You know, young people who are eager for self-realization, as a rule, have no fear of death at all, because unrealized potential torments them during their lives much more. As for the prison, it only gives them an aura of martyrdom, because they got into it, sort of like an idea. Indeed, radical Islam has already penetrated so deeply into the prison system that they feel comfortable there and even continue to preach, recruit and coordinate like-minded people in the wild.
That is, the offers of the system and the "anti-system" are so incomparable in terms of attractiveness for thirsty thirsty youths that it is somehow inconvenient to even compare them.
No politics policy
It is obvious that in order to keep young people from radicalizing, the state should put forward a counter, more attractive offer. One that would make you feel like a man, quickly self-actualize and feel involved in a great cause. But this is not.
Enough to go to the website of the Federal Agency for Youth Affairs "Rosmolodezh" to see what hopeless longing reigns in our youth policy. It seems that the people involved in it have never been young. It is no different to explain that the measures they are proposing to improve utilities, literacy and entrepreneurship are not at all interesting for the average 15-year-old. Yes, I would have died from such a lecture even now.
Unfortunately, the system does not create and does not even try to create a self-realization mechanism for the younger generation.
This is not only our problem, it has hit many countries. For example, in the Arab and African past years, it has provoked multi-million protests and a change of political regimes. It hardly threatens us, since we do not have so many young people and, moreover, their number inexorably falls.
However, this only exacerbates the risk of its radicalization. This is not just a lack of prospects, it is the prospect that tomorrow young people will be even more burdened with care for the elderly, even more constrained by material and demoralized.
And if, honestly, one can somehow put up with liberal policies in the economy, hoping that "they understand better there," then you can not put up with liberal policies in the youth team (resulting from such in the economy, however) . Because you do not need to have a degree in order to understand a simple thing: young people thrown on the field of "war for education" are a disaster for the state in the near future.
I am afraid that all these Victoras-Walids are only the beginning of problems that will grow like a snowball. Initially, the normal Russian guys will continue to fall into the hands of extremists, kill their brothers - and there is not enough intelligence forces to catch them all. Because this problem is systemic and it is necessary to solve it systemically - to revive patriotic education (with specific examples), to lead a person from birth to full development as a person (in a particular activity). Nobody, of course, except the state, can fulfill this task nationwide.
But the state persistently ignores this task, as if it is not our youth at all.
It may be that it will happen soon.
Unless the government gathers strength and instead of the goal "to strain as little as possible itself" does not put any other, common to the whole country and real.