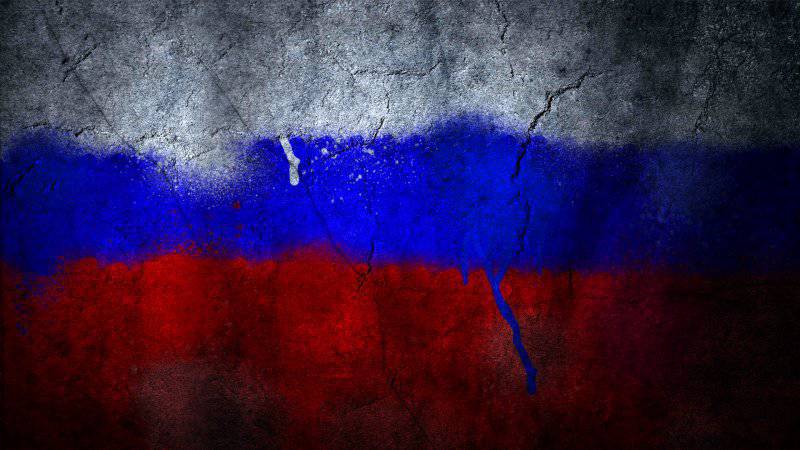 When we have to meet with student youth, this strange question arises: do we have something that we can be proud of?
This question every time depresses me. This is what means, politicians of all stripes and journalists have muzzled ordinary people with their own reasoning! As they were not sensitive to what is happening in the soul of those who listen to them and read! They have inspired people that Russia, in its present state, has nothing to say to the world - we have neither business nor thoughts that are valuable to humanity.
What a damn thing is to destroy an important part of our national consciousness with a stream of momentary "dill"! This important side of the crisis of our national well-being completely thrown out of the public conversation. Someone else can say about the military prowess of Suvorov or Zhukov, about the veterans of the Great Patriotic War, about the genius of Pushkin or Yesenin, but it's all about the past. And this past is so detached from the present that is perceived by young people as the light of an extinct star.
Really we can not be proud of our loved ones, people who live here and now? How can this be?
I will express my thoughts. First, it is necessary to separate "pride for" and "love for". It seems to me that many young people suffer because they have been taught to love only those who can be proud of, that is, to show their dignity to some external judge (God, humanity, neighbor). In other words, it is necessary to love the strong, the rich, the beautiful, the clever and others - those who win the competition.
This new phenomenon in our culture was observed from the end of the nineteenth century and, apparently, was inspired by European education, the influence of the "culture of success" that emerged in the "titanic" (Promethean) civilization of the West. There is a strong feeling that if a person did not succeed, then this is a sign of "rejection", but it's impossible to love those who are outcast. Philosopher V.V. Rozanov wrote to this that it is not difficult to love Russia when it is in the glory of glory and it is accompanied by success. Truly Russian is the one who loves Russia when she is "spit in the dirt by everyone".
Many do not like the current Russia, because it "lies in the dirt." They become more favorable to it as GDP grows. With such talk about nothing, just to be loyal citizens. But this is not our concern, but law enforcement. Our conversation with those who love Russia in any of its condition, like a mother. They love, but they suffer because they cannot be proud at the same time. This is often the case. Love is a secret feeling, and pride is in people.
So, the difficult question is whether we have something to be proud of, being thrown into dust, when talented students try to get settled in the West ahead of time or beg for grants, when the rulers swear adherence to foreign values. People are confused and do not know what could be the subject of their national pride. People deprived of the coordinate system! It seems a trifle, but in fact a strong tool to dismantle the people.
I personally see it this way. We as a people are experiencing a severe crisis. Any crisis (including war) is a special, anomalous type of being of a people and a person. Bend, twist and even break all sides of life. Rises to the top and brazenly asserts the most vile and vile that is in the people. But at the same time, the brightest, the kindest, and the most intelligent gather and oppose meanness. Here is (or absent) what one can be proud of even in defeat.
At the moment of this national disaster, we must remember the words of the poet: "Blessed are those who visited this world in his fateful moments." I was struck by Tyutchev's insight. So it is, but you will not shout at every corner how happy you are at the moment of disaster. And sometimes they so persistently do not understand that, inevitably, they have to open up, say something that is customary to keep silent.
Once, in 1993, I gave a report on the doctrine of economic reform in Russia at a scholarly meeting in Spain. In remarks in different expressions, one thought sounded: what a strange failure in the culture of a great people, what a regression in thinking, what an unusual stupidity of reformers, what a shame to turn over a great country and ruin a great economy.
At first I turned to logic: one cannot make such generalizations on the basis of one lost campaign in the great war, all the more so without taking into account the balance of forces at that moment. Yes, because of the confluence
historical
circumstances, the Russians lost the "cold war", but the story does not end there. For 1941 it was 1943, and then 1945.
But, as it turned out, people find it difficult to navigate in time - they say, when this new 1945 still comes. What is happening now is the question! And I did not speak about logic, but about feelings, as a direct witness. He said that he had experienced two moments of great happiness and pride in his life - in childhood and now, in his declining years. Both times these were moments of national disaster, and I lived in it. And the happiness was because I continuously saw around me, next to me, the greatness, kindness and nobility of many people. It was in distress that my people turned out to be great and noble. As a child I, of course, did not understand this, but I felt very keenly. And now I feel, and I understand, and I am proud. Yes, this pride is not from victory, not from strength
weapons
or the Russian banking system. But then, both strength, and feats, and victories are different.
Then in Spain, too, there was a "crisis" - the decline in production of the 1 percentage, revenues do not grow. People were nervous, many behaved strangely, as if they turned off the conscience. And imagine, I say, that your production fell by 50 percent, and the income of the majority - three to four times. After all, society would simply crumble, people would become flocks of wolves. But this did not happen here. A woman in the subway can nap, putting his bag on the floor. And here their bags are wound on the arm, and still they are pulled out every now and then, almost with the hand together. A couple on a motorcycle will aim, will rush through - the back will jerk the bag. Watch a Hollywood movie prediction of what their cities will become after a big disaster.
At the end of 1991, a familiar Spanish sociologist, head of the department of sociology at the University of Zaragoza, asked me about such a thing. You, he says, will have price liberalization in January, the purchasing power of income will drop sharply. Try to get for us information about how many stray dogs will be caught in these months in Moscow. I was surprised, and he explained. They in the department invented a method for measuring the population's response to the crisis — the number of dogs kicked out of the house. As the sociologist said, this turned out to be a very sensitive indicator. There are no formal economic signs of a crisis yet, but the middle class already has a gut feeling about its approach. And what? The prosperous townsfolk begin to drive their four-legged friends out of the apartments.
The sociologist anticipated that in Moscow they would receive sensational scientific material - still, a phenomenal instant impoverishment of millions of residents of the capital. It was interesting for me to listen to his arguments, but I warned that their method was hardly suitable in Moscow. Another nation, another culture.
I was right. It was not possible to get exact statistics - then in Moscow, not that dogs were caught, even the garbage was temporarily stopped to be taken out, they just burned it in the courtyards. But I watched myself and asked my friends to watch what happens to the dogs in their yards. Nothing has happened.
And remember the hard October 1993 of the year. The events of that October are not essentially political. The policy was in them, but as a shell, almost like a husk. They are important for everyone in Russia, whatever position he takes in politics today. It was an unexpected and unorganized response to the call of conscience. The fact that there were many such people who responded to this call with a risk to life, for the sake of almost stifled ideals - an amazing thing. Each of our people can be proud of her. Even he, I repeat, does not agree with those ideals and with the truth of those people.
Representing those events as a clash of political groups, the ideologues tried to erase from the everyday life the concepts of honor and conscience, pride and dedication. All this, they say, is not for "scoops." In Chile, President Allende remained in the palace and died, killed by officers of Pinochet. He became a hero for the West, recognized by all parties. The streets in western cities are named after him - be the mayor even the left one. But Allende died on duty, to surrender to him would be just a shame. None of the ordinary Chileans died at the Moneda Palace.
In Moscow, we saw something completely different - thousands of ordinary people came to die to the Supreme Soviet of the RSFSR. Moreover, they despised both Rutsky and the deputies who had given Russia to be torn apart by the Yeltsin regime, which now threw these deputies as a ragged rag. What motivated these people? This is not talked about, even shy. And it was pure feelings, nobility that moved them. This rarely happens, and we had it before our eyes.
I am not a religious person, but there I understood what grace is. When people traveled, sometimes with great difficulty, to the courtyard of the House of Soviets, surrounded by riot police, they were embraced by a feeling of grace, as if this courtyard was lit with a special light, as if there was a window in the sky above it. This feeling was so strong that it was often possible to see people, even very elderly, running to this place from the Barrikadnaya metro station by running. And if it were not for decency, then almost everyone would have fled - at least a minute earlier to get there, inhale that air and that light.
I remember that on the evening of September 27 suddenly stopped letting people go to the House of Soviets. Leave - please, but there - no. Everyone was worried, especially those who were waiting for friends and relatives. Crowded in the cold rain at the cordon, quarrel, all soaked. Suddenly an important man passes through the cordon. Warmly dressed, with a bag - food, water. Women rushed to him: "How did you go? Where are they allowed? ". And he with a proud look, down on them replies: "They are not allowed anywhere. And I have a pull. The officer with my son in Afghanistan served, he will always let me through. " And they departed from him, with envy and ill will. And then blat!
Why did this old man use his privilege? To get through to where he will get wet all night without food or fire, at the risk of being soaked with clubs (oh
tanks
then did not think yet). This old man was above the very concept of "heroism", he was in another dimension. How can you not be proud of such an old man! But the authorities were proud of the bard Bulat Okudzhava, who said: "I watched the shooting of the White House as the ending of a fascinating detective story - with delight." Perhaps it was for these words of the "democrat" that they subsequently established the State Prize in his name ...
And yet noble, selfless people are in our majority, you just have to see them under the mud that caused the crisis. Thanks to their perseverance and heroism, which they themselves did not notice, Russia lasted in the turmoil of the 90s. Theoretically, everything had to crumble. This persistence is not only proud of, it must be studied. She still useful to us.