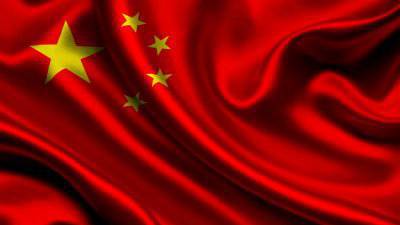 China is planning to build the first aircraft carrier on the basis of its "own intellectual rights," reports the shipbuilding group Jiangnan Shipyard Group.
According to him, this aircraft carrier will be much more powerful than the Japanese helicopter carrier (probably, the helicopter carrier DDH-7 Idzumo of the 183DDH project of 22 m length and displacement 248 thousand tons), demonstrated by 27 m, demonstrated by Military Parade.
The cost of the aircraft carrier will be 3 billion US dollars, and with all the equipment, air group and escort ships will reach 16 billion dollars.
Construction will be conducted at Changsin Island Shipyard (Shanghai), which was founded in 1865 year. This shipyard is one of the first large industrial enterprises in China.
1 August Google Earth published a satellite photo of the object, which is supposedly the hull of a new aircraft carrier.
A "large module" with a width of 51 m has been detected. This is probably a component of the modernized 001A project of the existing Liaoning aircraft carrier with a displacement of 55 ths. Tons.
Apparently, the propulsion system of the ship will be normal, X-NUMX-40 J-45 fighters (a copy of the Su-15K) can be based on its board.
The results of the analysis of satellite images show that the total production area of ​​the shipyard is 560 ha, it is about 3,6 km from the coastline.
On the territory of the shipyard there are three production lines, four dock stations, several covered and open moorings. The shipyard can build ships with a displacement of 80 thousand tons.
Earlier, representatives of the Chinese military authorities stated that the future of the PLA Navy is related to the development of aircraft carriers. It is reported that a production base has been created in the country for the construction of its own ships of this class, and a lot of preparatory work has been carried out.
"Jiangnan has all the capabilities to build an aircraft carrier with its own intellectual property rights," said the head of the company.
Now only one aircraft carrier, the Liaoning, is listed in the PRC Navy. This is a former Soviet heavy aircraft carrying cruiser "Varyag", purchased from Ukraine and modernized by Chinese experts. Liaonin can accommodate up to 30 aircraft. On the aircraft carrier to date, successfully tested on the take-off and landing of deck fighters.
Recall that in the winter there was confirmation of the construction of nuclear aircraft carriers in China. In early May, it became known that the People's Liberation Army of China allocated a deck
Aviation
into the new formation of the Navy.