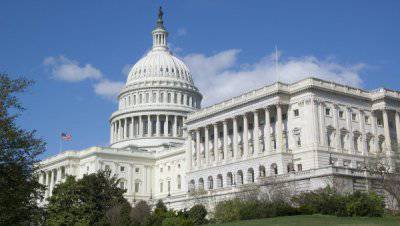 In Washington, a scandal erupted over the loss of American weapons in Libya. As journalists of the Fox channel found out from sources at the US Department of State, during the summer, the arsenals created by the Pentagon for the US special forces were stolen in the former Jamahiriya. In the US, sure - modern
weapon
and high-tech equipment worth tens of millions of dollars is now in the hands of terrorists.
It turned out that the armament was stored at a base near Tripoli. The object was used by the US military as a training camp, where American special forces trained the counter-terrorism skills of Libyan law enforcement officers. In addition, according to unconfirmed information, it was this database that was used by American intelligence services to hunt for terrorists who attacked the American consulate in Benghazi last September.
Recall that then killed four diplomats, including the US ambassador to Libya, Christopher Stevens. How the Libyans stole weapons from warehouses under the nose of US special forces, is still unclear. One thing is clear - hundreds of M4 rifles, Glock pistols, laser designators and night vision devices disappeared without a trace.
Later it turned out that 12 members of the American special forces were at the time of theft in a fortified villa, not far from the base. And the perimeter of the closed territory of the warehouse camp at this time was to be protected by Libyan units. Surprisingly, in addition to light weapons, the Pentagon was missing a few dozen Humvees armored vehicles specially brought to Libya. The cars were equipped with satellite navigation systems, as well as various weapons. "The loss of military equipment caused the termination of the US operation in Libya and the withdrawal of special forces," a source told reporters, stating that weapons and "sensitive equipment" that fell into the hands of terrorists are extremely dangerous. "Bad guys can now precisely shoot at night without giving themselves away" . It is noteworthy that in Tripoli, the number of murders has already increased dramatically. It is possible that the crimes were committed by terrorist groups, including with the use of stolen American weapons.
Literally in August, an attempt was made on European diplomats when the convoy of ambassadorial cars was shot at. Prior to that, unknown militants attacked the car of the Italian consul Guido de Sanctis, and in April a mined car exploded near the French embassy in Libya. For specialists, the main question remains unanswered about where the man-portable air defense systems (MANPADS) have gone from the warehouses of the former Muammar Gaddafi army. It is known that after the completion of the NATO operation, the warehouses of the Jamahiriya army were rapidly looted. "The situation is really bad," admit in Washington.