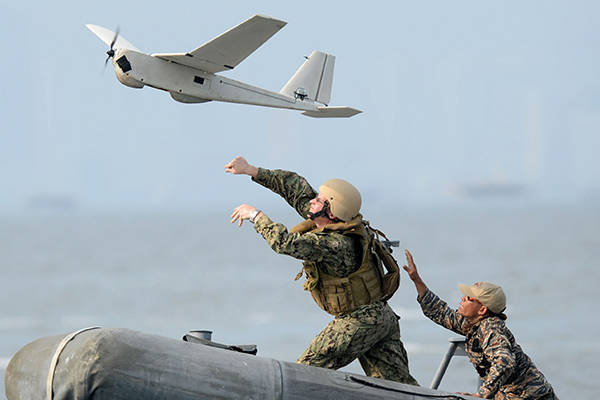 The first step has already been taken: on Monday, near the Russian Arctic, the largest in the region began since the end of the Cold War
aviation
military exercises "Arctic Challenge". They are attended by 80 combat aircraft F-16, F / A-18s and JAS 39 Gripens of the air forces of Finland, Sweden, Norway, the United States and Great Britain. Until September 26, they will barrage over the northern part of the Gulf of Bothnia, as well as the Arctic territory of Norway and the Barents Sea.
The second step is to start implementing the 5 agreements reached in September in Stockholm during the visit of US President Barack Obama, namely to launch the so-called "dialogue between the US and the Nordic countries in the field of security." Small countries that do not have access to the Arctic shelf, such as Finland, generally have little understanding of what they agreed on and what kind of strange "dialogue with the US in the field of security" is.
"This concept is immediately striking. The outside observer will not be able to immediately say what it means and that, for example, the United States expects this dialogue," said Finnish former defense minister Seppo Kääriäinen to Finnish journalists.
The chairman of the Suomi parliamentary committee on defense, Jussi Niiniste, even fears that Finland as a result of this "dialogue" may turn out to be a bit like a hammer and an anvil if there is some conflict between the world superpowers.
Excitement of the Finns and the Swedes is also the fact that the United States agreed with the Nordic countries on a "dialogue" directly, bypassing the opinion of Brussels. After all, according to all the rules, EU member states should pursue a common foreign policy and coordinate their actions with the main headquarters.
"It is also alarming that the agreement on dialogue with the US in the field of security was taken behind the scenes, without a parliamentary mandate," Janus Putkonen, editor-in-chief of the Verkkomedia information portal, told the RG correspondent. He noted that many in the north of Europe believe that this "dialogue with the United States" is nothing more than drawing Finland and Sweden into NATO. However, Helsinki and Stockholm officially announced more than once that they were not going to join the North Atlantic alliance. Therefore, this assumption, according to Putkonen, is not quite true.
"It's necessary to take into account that now the USA has a huge interest in the Arctic region. Here, they also conduct military exercises there. And now, apparently, the Americans need a diplomatic channel to defend their interests in the Arctic. For this they invented a" dialogue in the field of security " - concluded Putkonen.