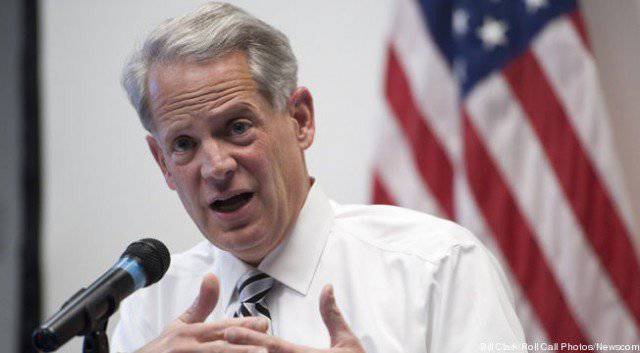 From Steve Israel, member of the US House of Representatives from the 3 th election district of New York.
I am a member of the US Congress, and I may have to vote on the use of force in Syria. My grandfather and grandmother are from Russia, so for me the relationship between our two countries is not only politics; this and
история
my family.
That is why I was delighted when I read President Putin's article in The New York Times with objections to a potential limited military strike on Syria in order to weaken its use of chemical weapons.
weapons
. When my grandparents still lived in Russia, then it was even impossible to imagine that the head of your state would be able to take advantage of the freedom of the press, which is so valued in America.
Can I address you, the people of Russia, in the same way?
My main goal has always been the following: deterring and weakening the ability of Syria to use chemical weapons. The appeal of your president to Syria to surrender chemical weapons is a positive step, as I have repeatedly said, preference should always be given to diplomacy. However, if diplomacy turns out to be powerless, I believe that the United States should reduce the threat and prevent the further use of chemical weapons without conducting a ground operation with the help of a limited, targeted and quick strike.
And that's why:
First, because Bashar Asad used chemical weapons repeatedly. And in every new case that the international community did not respond to, more and more men, women and children died. Poisoning poisonous gas civilians 21 August, resulting in more than 400 children died - this is the culmination of the crimes of Assad. I urge you to watch video clips on the effects of the use of chemical weapons in Syria on August 21, unless your government denies access to viewing such materials. Not receiving a hard answer and in the absence of unanimity of the international community, Assad will grow bolder and continue to poison people with gas and kill more and more innocent people.
Secondly, because we do not want the chemical weapons of Syria to fall into the wrong hands, including separate groups in the ranks of the Syrian rebels. It is not about one or the other side in the Syrian civil war. It is about minimizing the chances of the use of chemical weapons by any party whatsoever.
Thirdly, it is necessary that we firmly declare Hezbollah to Iran and North Korea: if one of them ignores international laws that exist for several decades and decides to use chemical weapons, then they cannot avoid the consequences.
And the last. Let me touch upon the issue of President Putin's disagreement with the concept of American exclusivity. As an American, I greatly value the exclusivity of my country. And I also know about the many exceptional achievements that our countries managed to achieve together, for example, to defeat fascism and explore space.
If your leadership is serious about creating a real system of controlling and deterring the use of chemical weapons in Syria under international supervision, a system that will be transparent, objective and effective, then we can add this example to the list of exceptional joint achievements of our two countries.
Your president told the United States that he was interested in doing this. Now we are waiting for his words to turn into deeds.
The full version of the material published
in the newspaper "Kommersant", №167 (5198) from 16.09.2013