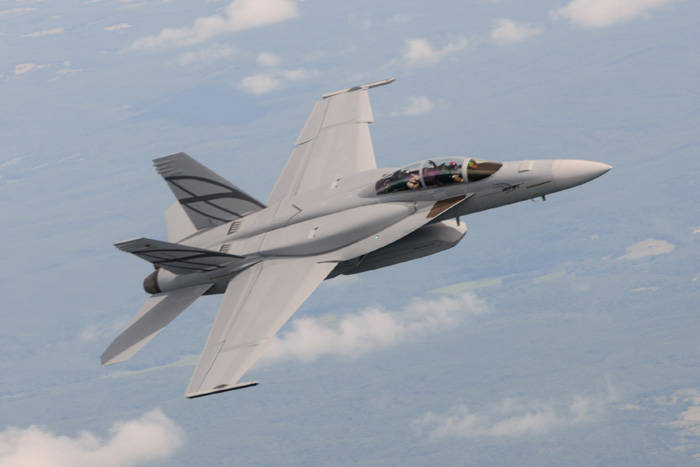 The three-week test of the Advanced Super Hornet demonstrator by Boeing and its partner Northrop Grumman showed that the fighter can effectively counteract threats for several more decades thanks to improvements that make it less noticeable to radar and allow it to have significantly increased combat radius. This is stated in the press release of the company "Boeing" from 28 August.
During the 21 flight in St. Louis and the Patuxent River (Maryland), which was launched on August 5, conformal fuel tanks were tested, a suspension container of internal accommodation
weapons
As well as some enhancements, each of which can be installed on existing Super Hornet Block II aircraft or new build.
Reduction of aircraft radar signature, incl. hanging container for the internal placement of weapons, led to a 50% reduction compared with the stealth requirements of the US Navy to the available options "Super Hornets". Tests have also shown that conformal fuel tanks increase the combat radius of the aircraft by 130 miles and in total is over 700 nautical miles.