In Turkey, at the Incirlik airfield, a flying command post E-4B Nightwatch, known as the NEACP (National Emergency Airborne Command Post), was discovered.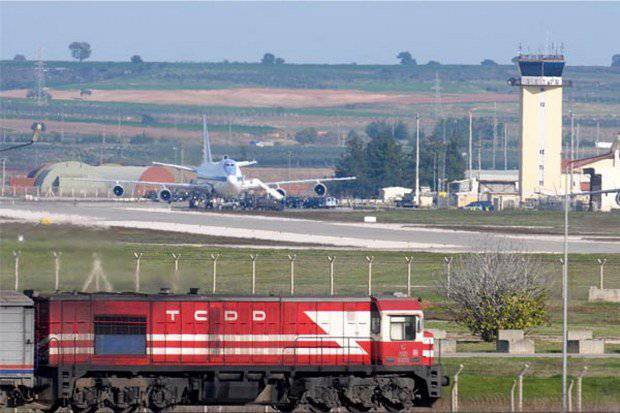 E-4B aerial command posts (CPSU), which is used for the Secretary of Defense and other members of the top US leadership in the event of a war and the destruction of ground control structures.
The arrival of this aircraft in Turkey means that the United States has already transferred the command of the combined armed forces for a possible attack on the territory of Syria. According to the available information, one E-4B aircraft is in the air for 12 hours, and the second aircraft is in the 5 minute readiness on the ground.
Four aircraft are in service with the United States Air Force (USAF) and are assigned to the 1st Squadron (1ACCS) of the 55th air wing at Offut, Nebraska. E-4B crews and ground crew are part of the battle
aviation
US Air Force Combat Command, which interacts with USSTRATCOM Strategic Command.
Also at the airport were detected unmanned vehicles type PREDATOR