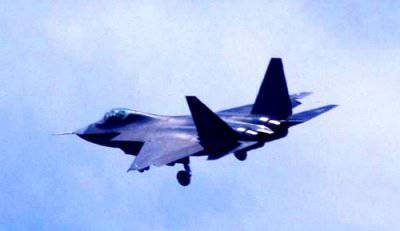 This month, the prototype of the J-31 fighter made the fourth flight (August 23), which significantly exceeds the intensity of the July tests, mil.news.sina.com.cn reports today. Analysts believe that this fighter in the future may take a worthy place in the global export of fifth-generation fighter jets (according to the Chinese classification, the fourth - approx. "VP").
The effectiveness of this aircraft can be comparable or even surpass the F-35. Earlier it was reported that the prototype J-31 is equipped with Russian-made RD-93 engines, this
news
confirmed RSK MiG. This turbofan is also used on the FC-1 light multipurpose fighter. The engine for installation on the aircraft of the new generation is "a bit old", but this solution is the most "safe approach" for equipping an experienced aircraft, since the RD-93 is a "proven and mature design". In the future, it will be replaced by a new Chinese WS-13, with significantly better parameters.
Test pilot Xu Yonglin says that for China the creation of stealth fighters is not an end in itself; these planes must have a large combat load to perform operational functions. In his opinion, the combat load of the J-31 will be greater than that of the F-35.
J-31 made the first flight of 30 on October 2012 of the year. The difference from J-20 is that this aircraft is not a "state project". It was created on its own initiative by the Shenyang Aircraft Corporation. This fact shows that Chinese aircraft manufacturers have sufficient financial resources to create modern aircraft without state financing. It is worth recalling that the L-15 supersonic training aircraft was also created on its own initiative.
The American publication The Wall Street Journal believes that in the next 10 years, J-20 and J-31 fighters have every chance of becoming the main attack aircraft of the military
aviation
China and take its share in the global market of tactical combat aircraft.