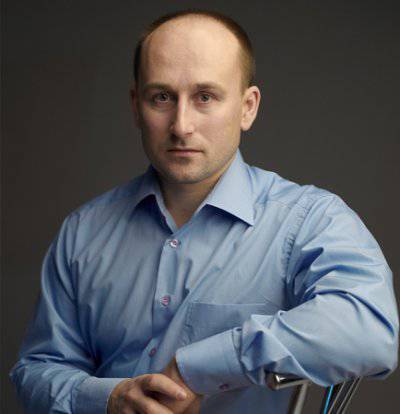 I would like to ask the Ukrainian political elite: guys, aren't you scared? One with such wealth on the "big European road" ... Do not lose that our grandfathers shared and multiplied?
I have repeatedly said and wrote that economic expediency, as well as logic and common sense, indicate the need for Ukraine to join the Customs Union.
And here is another confirmation of this. In the Association of Suppliers of the Customs Union compared the indicators of the production of main products per capita in 1990 year (when Ukraine was part of the Soviet Union) and 2010 - after almost 20 years of its independence. The numbers speak for themselves - after the collapse of the USSR, the "independent" Ukrainian economy rapidly degraded.
As we see, even in 90, before the collapse of the Union, in not the best times for the economy, Ukrainian industry had far better results than now, in the era of "European integration". It also provides data on Belarus, which is part of the Customs Union. This country is much inferior to Ukraine in its territory and population. However, production figures in Belarus are much better than Ukrainian ones. As they say, feel the difference ...
Unfortunately, it is not yet for everyone in the leadership of Ukraine that the need for closest integration in the post-Soviet space is obvious. But the good news is that there are people in power in Ukraine who do not need to explain common truths. People who want to see their country strong and prosperous.
Our Ukrainian colleagues from the "Financial Accent" project on "First Business Channel" invited Viktor Suslov to the studio. In the past, he - Minister of Economy, and more recently, a representative of the Government of Ukraine in the Eurasian Economic Commission.
I recommend to watch this program. The conversation turned out quite interesting. I will cite a few quotes.
V. Suslov is convinced that Eurasian integration is much more profitable for Ukraine economically, because "within the framework of the former Soviet Union, someone likes it or not, but quite powerful cooperative ties have been developed. First of all, in industry, in high-tech industries ... And by themselves, these connections are, of course, worth hundreds of billions of dollars. You just can't refuse it. " He notes that the space industry,
aviation
, shipbuilding, the military-industrial complex of Ukraine and other industries cannot develop without Russia, since we are very interconnected. "The development of these relations could bring Ukraine closer to the level that it had once achieved. But today, Ukraine is one of very few countries and, probably, the only post-Soviet country that has reached only 70% of 1990 production. We have not even reached the level that was before independence, "V. Suslov emphasizes.
He is convinced that our countries should be together. And as an example, leads Belarus, which he recently visited. "In Ukraine, we managed to introduce ideas of total, ill-conceived privatization, which led to a halt and destruction of a huge number of enterprises. Because the idea of ​​"private owner more efficiently" was being introduced. And President Alexander Lukashenko did not believe it. And they have not implemented large-scale privatization, and state-owned enterprises, as it turns out, work effectively. And the tractor "Belarus", heavy-duty dump trucks, many other high-tech products are still being produced ... We have been introduced for so many years the idea of ​​looking at Belarus - there is a dictatorship, a falling economy, etc. And when they began to count now, they again wept: the average salary and pension in Belarus are twice as high as in Ukraine. Roads there in perfect condition. Gasoline is much cheaper than ours. Absolutely natural food, because Soviet standards are left that do not allow any impurities, palm oil ... Reforms must be carried out. But - thoughtfully, and not in the same way as ours, "said Viktor Suslov.
And here is the program itself: part of 1, part of 2.
What else do you want to say? When there are no numbers and arguments, then they beat on emotions. If there are no arguments, if there are no statistics on the benefits of "European integration", then you have to do just that. That is why in Kiev hung leaflets, where the Customs Union is represented as a kind of prison. Emotions, facts zero.
The inhabitants of Ukraine, and indeed all the inhabitants of the USSR, were simply deceived, telling that it was the evil visitors who ate all the food. And as soon as we break apart our Homeland, we all will live better. Two decades have passed - the lie of these statements is obvious.
Here is a leaflet that was distributed in Ukraine before the destruction of the Soviet Union. Again beat only by emotions.
It says that "we are blessing that no nevilna". And "shchob bugs bagatymy - Treba booty nezalezhnymy. I think that any of us will understand the Ukrainian language. And here we are all from each other "Nezalezhni." All became from each other "vilny." So what? Who got better from this? What people began to live better than at the time when we were One?
But geopolitical upheavals are just beginning. Only strong and large associations of nations and countries have a chance to survive them.
Otherwise it may be so.
Chernivtsi region of Ukraine will require Romania. This is because "bloody Stalin and bloody Lenin" took Bukovina and Bessarabia from "democratic" Romania. Which she took from the "collapsed Russian Empire" in 1918 year. By the way, Odessa was occupied by the Romanians during the Great Patriotic War, because in tsarist times, Odessa was the capital of the Bessarabian province. So the Romanians will require Odessa.
I think it's not necessary to say who will demand Lviv and several other regions of Ukraine — Poland. After all, as an institution, Ukrainian historians are ready, with foaming at the mouth, to prove the illegality of the non-aggression pact between Germany and the USSR, which they call the Covenant. If it is illegal, return Lviv to its rightful owner. And not only him. Well, the Crimea must be returned to Turkey, in the extreme case, to the Crimean Tatars. After all, the "bloody regime of Catherine the Great" completely illegally took away the Crimea from the vassals of the Turkish Sultan, and Stalin completely evicted them.
So I want to ask the Ukrainian political elite: guys, aren't you scared?
One with such wealth on the "big European road" ...
Do not lose that our grandfathers shared and multiplied?