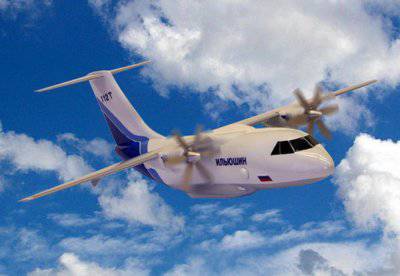 Until the end of 2013, a contract for the supply of military transport aircraft Il-62В can be concluded between the Ministry of Defense of Russia and OAO Il, an official spokesman for the company said.
"To date, an agreement has been reached on the signing of a" road map "with the Russian Defense Ministry. We plan to do this together with the KLA in August, and by December this year we expect to sign two contracts, "said a company spokesman, RIA"
News
».
According to him, by December this year it is planned to complete work on the tactical and technical requirements in order to finalize the terms of the draft agreements with the Ministry of Defense, including financial ones.
"The first contract is for us to complete the development of this aircraft, that is, for development work. The second contract is a serial one for the supply of 62 aircraft to the Ministry of Defense, "the company said.
According to a company representative, it is planned to build the first flight model of the IL-112В and begin flight tests in the 2015 year. "In 2017, we expect to start deliveries of these aircraft to the Armed Forces of Russia," reported Il.
Earlier, Deputy Defense Minister Yuri Borisov said that the Russian military is planning to re-equip its fleet of light military transport aircraft. According to him, the An-26 (CJSC Aviakor, Samara) and the Il-140V (developer of OJSC Il, manufacturer of OJSC Voronezh, were considered to replace the obsolete An-112
aviation
aircraft manufacturing association ").
Recall that in July 2011, the construction of the first sample of the Il-112В light military transport aircraft at the Voronezh plant was frozen.