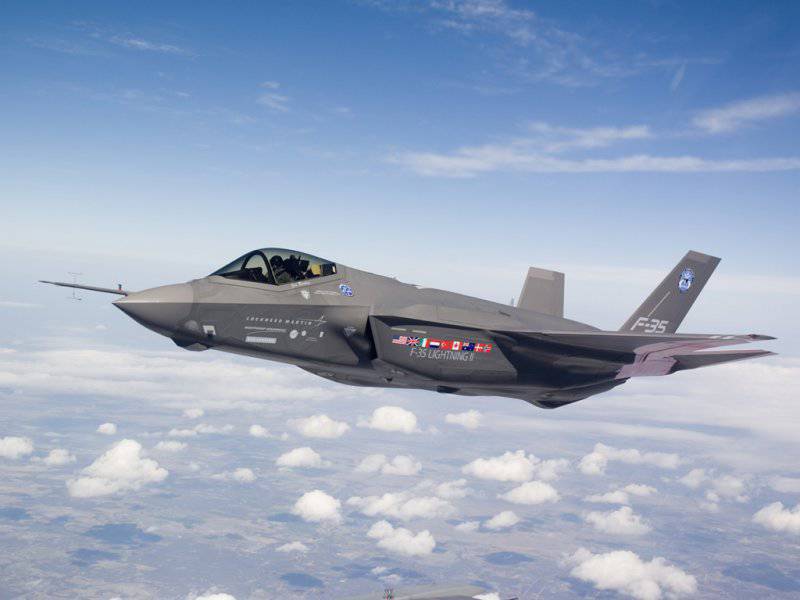 The American fighter 5 of the generation F-35 of the company "Lockheed Martin" may be the first to be excluded from the fighter tender participants of the Republic of Korea.
This was reported by the Coria Times.
The likelihood of such a decision is associated with too high a price for the F-35.
The decision on the "price" stage of the tender is expected in the period of August 12-16, when all three participants will present their price parameters to DAPA. However, the relevant contract for the program of the promising fighter FX will not be signed yet.
In the F-35 tender, the Silent Eagle F-15 fighter XF and the Typhoon fighter of the 3 tranche of the Eurofeer EADS consortium (European Aeronautic Defense and Space Company) oppose the F-XNUMX fighter.
The US government is currently unable to guarantee a fixed price that Lockheed Martin will declare, as the tests of the aircraft are still ongoing. In this regard, experts view as speculation those reports that state that Lockheed Martin can dramatically reduce the cost of F-35 in the new round of the South Korean tender held to win it.
Unlike Boeing and ЕАДС, offering direct commercial deliveries, "Lockheed Martin" sells F-35 under the program of the USA government on deliveries
weapons
and military equipment abroad (FMS). In this regard, there are fears in Seoul that the real costs of these fighters will turn out to be significantly higher in the future due to increased operating costs.
To win this most expensive in
stories
Armed Forces of Kazakhstan contest, its participants offer additional services. In particular, Lockheed Martin is ready to take part in the development and launch of South Korean military communications satellites, as well as to supply simulators for pilot training.
EADS concern is ready to invest 2 billion dollars in the development of its own fighter by Seoul and assemble 53 from 60 aircraft machines in South Korea. Europeans also promise to provide Kazakhstan with a program code for their fighter, which is considered a key component of its electronic content, as well as to purchase spare parts of South Korean production.
Boeing proposes to purchase parts and components worth up to several billion dollars from South Korean companies, and also promises to install its own training system. However, three weeks later, in early July, the tender was suspended due to lack of funding. The prices offered by its participants exceeded the budget allocations for this project.