For years everything that concerned
weapons
and the military equipment that North Korea produced was shrouded in a veil of secrecy. And so the same North Korean
Tanks
began to be called "the most secret in the world." From time to time photos of very poor quality appeared and military experts were tormented to make out something.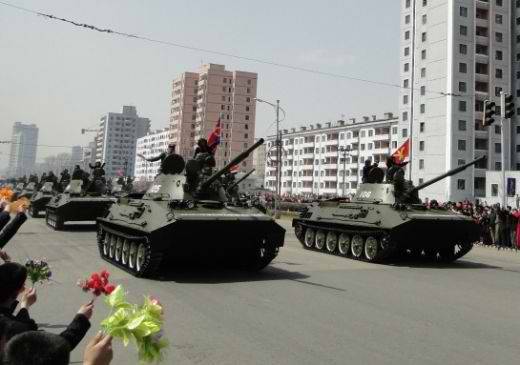 And in recent years, the situation has changed radically, the North Korean authorities demonstrate unprecedented openness, it has become the rule to invite foreign correspondents to the country. As a result, the Network was filled with photos and videos of various types of North Korean weapons, both new and previously known.
For example, a light tank that received the designation MNNXX in the USA. It was first demonstrated at the parade in 1985, so American intelligence assigned this armored vehicle this designation. Later they were designated as PT-1985 or Type 85.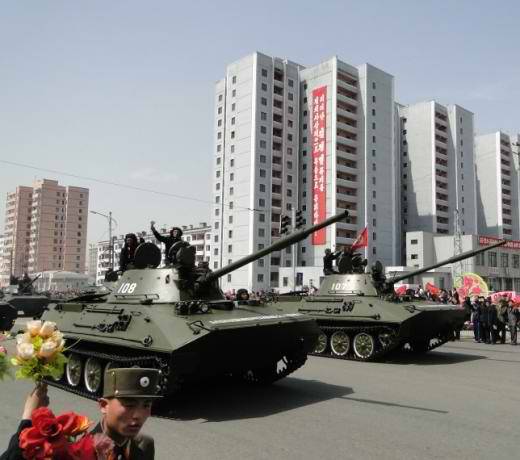 Assessing the appearance of the car, the experts concluded that the M1985 is the largest amphibious tank in the world. Its weight was estimated at 20 tons.
It was assumed that the tank was armed with an 85-mm cannon, machine gun caliber 7,62 mm. In some photos, a large-caliber anti-aircraft machine-gun and a set-up for launching the Malyutka ATGM was visible. It was believed that by its construction the PT-85 is close to the Chinese Type 63.
Only recently became aware of the details of this combat vehicle. As reported on
bmpd.livejournal.com, light amphibious tank arr. 1981 is called "Shin'heung".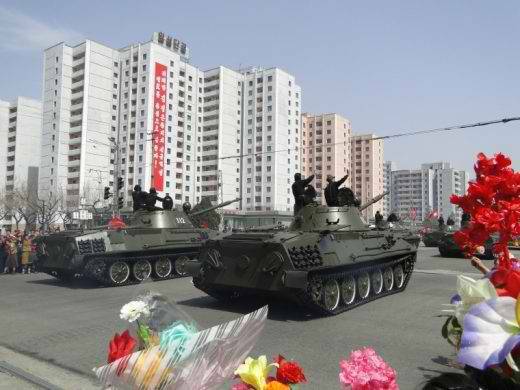 In principle, American intelligence officers fairly accurately determined its tactical and technical characteristics. The tank actually weighs 20 tons, develops maximum speed on land 60 km / h and on water - 10 km / h, cruising range - 500 km. Armed with 85-mm cannon, 14,5-mm KPVT and 7,62-mm machine guns, anti-tank missile system with a firing range of 3 km.
The last time this tank was demonstrated at the military parade in Pyongyang 27 July 2013 of the year. And on the same day, Yury Lyamin (Navigator), a well-known expert in defense issues, posted a photo of these tanks on the forum of the "Courage 2004" site, however, since last year's parade.
From the published photos it is clear that these tanks are significantly different from the Chinese Type 63 and look more modern. The tanks shown were already without anti-aircraft machine guns and ATGM complexes.
It is not excluded that "Shinhen" are produced so far. It is assumed that, on the basis of this tank, a new North Korean infantry fighting vehicle has been developed.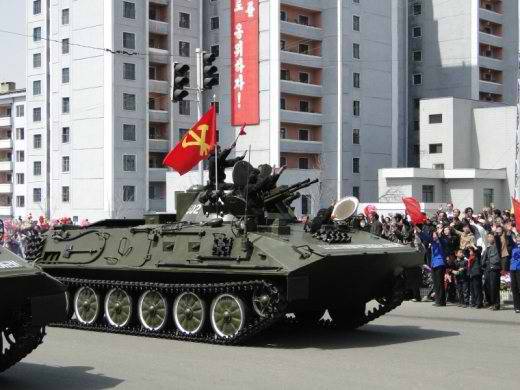 This machine has not yet been exported and, accordingly, did not take part in the hostilities.