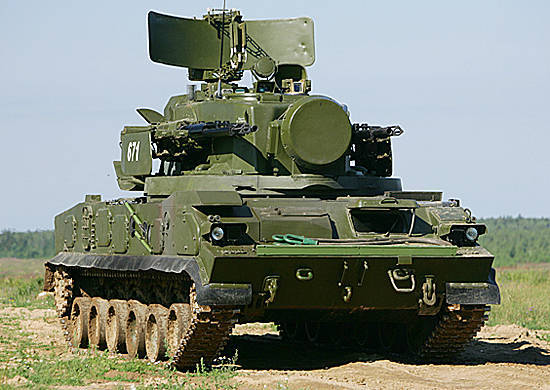 In the Southern Military District (SKR), a large-scale field exit of military units and units of military air defense takes place. More than 2,5 thousand military personnel were involved in field training and about 500 units of weapons and military equipment were involved.
Practical classes held within the framework of the field exit will be held at the base of the training center for combat use of Kapustin Yar air defense forces in the Astrakhan region.
During the field exits, the anti-aircraft gunners will work out the issues of covering the troops and the most important objects from attacks by the air attack of the conventional enemy. They will have to solve tasks with the use of Igla man-portable air defense systems, Tungusk air defense missile systems, Shilka air defense artillery systems, Shuk-1-2, Arrow-10, Thor "and" Wasp ".
In the course of the fieldwork, 90% of study time is allocated to lessons on tactical, special and technical training. For the rest of the time, military personnel will improve driving skills in combat vehicles. The duration of daily combat training is up to 10 training hours.
The active phase of field exits will take place at the last stage - from August 12 to September 2, during which fire control exercises will be conducted with divisions as part of the divisions and live firing from regular weapons. To designate a conditional enemy, it is planned to use tactical aircraft
aviation
which will make about 20 sorties.