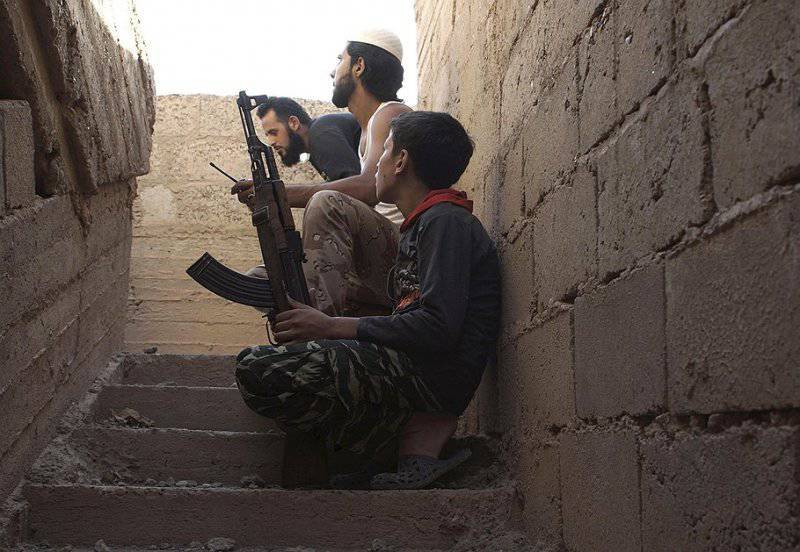 British Intelligence has prepared a report for the British Parliament, which warns that in the event of the fall of the current Syrian government, all of its chemical reserves
weapons
may be in the hands of terrorists. Their main goal in this case will be the United Kingdom and Europe.
The UK Parliamentary Intelligence and Security Committee presented its annual report on Wednesday, based on evidence from the country's intelligence services. It stresses that the main source of threat to the country is the conflict in Syria, where radical Islamists and al-Qaeda members continue to act on the side of the opposition.
The heads of the three British intelligence organizations (counterintelligence MI5, intelligence MI6 and electronic intelligence - Government Communications Center) said in a closed meeting with committee members that many jihadists are leaving the UK to study in Syria and return to make terrorist attacks throughout Europe.
In this case, the most terrible consequence for the security of the kingdom is chemical weapons, in which no one doubts the Syrian government anymore. In the case of the fall of the regime of Bashar Assad, its reserves could fall into the hands of terrorists, which would be a "catastrophe" for the UK.
Earlier, Prime Minister David Cameron has already said that the terrorists fighting on the side of the Syrian opposition are trying to gain access to chemical weapons depots. Russia has already announced the use of Bashair-3 shells using sarin. On Tuesday, Russia's permanent representative to the UN, Vitaly Churkin, presented the head of the organization Ban Ki-Moon an 80-page report analyzing samples from the site of the use of chemical weapons 19 in March in the province of Aleppo.
According to the British intelligence services, at the disposal of Assad there are chemical weapons containing sarin, ricin, mustard gas and VX - "the most deadly poisonous agent ever created." According to the head of MI6, John Soers, there is a threat of "very fast sprawling of weapons at the time of the fall of the regime."
Among other things, the report notes that al-Qaeda has changed its tactics for training terrorists: these are no longer organized cells that can be calculated, but trained individuals.
The British Foreign Secretary, William Hague, said police units could be deployed to opposition sites. Or, Syria will be supplied with equipment to protect civilians from possible chemical and biological attacks. In any case, no final decision has yet been made on the further actions of the British in Syria. Including it is unknown whether the UK will use force or arm the rebels.