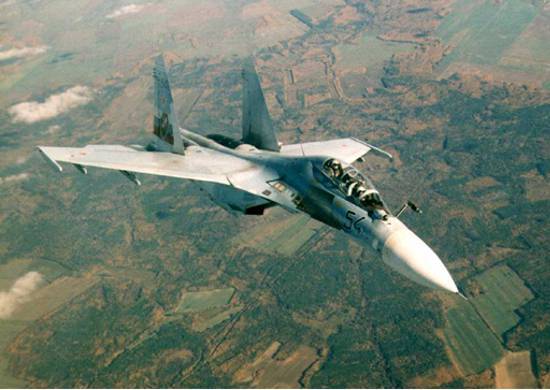 In the State Flight Test Center named after V.P. Chkalov of the Ministry of Defense of the Russian Federation (Akhtubinsk, Astrakhan Region) signed a preliminary conclusion with the Irkut Corporation open joint stock company (OAO) on special joint flight tests of the Su-30CM multi-purpose two-seat fighter.
"Su-30SM aircraft will significantly increase the combat capabilities of the Russian Air Force," said the chief
aviation
- Deputy Commander-in-Chief of the Air Force for Aviation, Hero of Russia Colonel Sergei Kobylash. "The capabilities of the Su-30SM to simultaneously detect and defeat several targets and its super maneuverability are unique. Modern fighters will enter the Air Force not in single copies, but in whole squadrons, "he said.
President of Irkut Corporation Oleg Demchenko, in turn, stressed that Irkut Corporation, working in close cooperation with Sukhoi, will make every effort to fulfill the state contract for the supply of Su-30MM fighter jets in time.
The Su-30M multi-purpose super-maneuverable fighter is a further development of the Su-30MK family of combat aircraft. Specialists of Sukhoi Company OJSC adapted the fighter to the requirements of the Russian Air Force in terms of radar systems, radio communications and state identification, an ejection seat and a number of support systems. Also made changes to the composition of weapons.
The first contract for the supply of multi-purpose Su-30CM fighters to the 30 troops between the Ministry of Defense of the Russian Federation and Irkut Corporation OJSC was signed in March of 2012.
21 September 2012 The Su-30CM, assembled at the Irkutsk Aviation Plant, a branch of the Corporation Irkut, made its first flight.