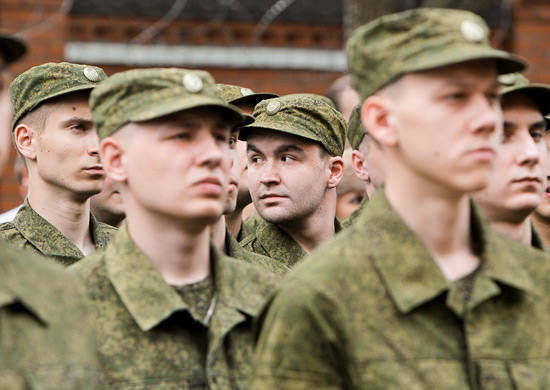 The Main Organizational-Mobilization Directorate of the General Staff of the Armed Forces of the Russian Federation organizes constant monitoring of the course of the conscription to the Armed Forces and other troops (military units) of the Russian Federation.
In accordance with the Decree of the President of the Russian Federation No. 302 of 29 in March of 2013, 1 15 people will be sent from April to November for July of 2013 for military service to the troops (forces) from April to July 153.
As of 2 July 2013, the draft board was called up for events related to the conscription, more than 582,8 thousand people, who received more than 574,9 thousand citizens.
More than 144,7, thousands of citizens (94,5% of the established conscription rate) were called up for military service.
The complex of measures related to the preparation for conscription of citizens for military service is carried out by the Russian Ministry of Defense in full throughout the entire territory of the Russian Federation without any exceptions. At the same time, the number of conscripts sent to the troops is determined taking into account the real needs of the Armed Forces and the quality of draft resources.
More than 93,3 thousand people (60,9%) were sent to places of military service, of which more than 84,6 thousand citizens were sent to the Armed Forces of the Russian Federation. All military personnel undergoing military service by conscription and sent to the Armed Forces are provided with bank cards.
As a percentage of the assigned task, the largest number of citizens sent in the Central and Eastern military districts.
The bulk of the conscripts are delivered to military service locations by rail and road. To military units deployed in remote regions and abroad (Republic of Sakha (Yakutia), Kamchatka Territory, Sakhalin, Magadan and Kaliningrad Regions), draftees are delivered using airplanes of military transport and civilian
aviation
.