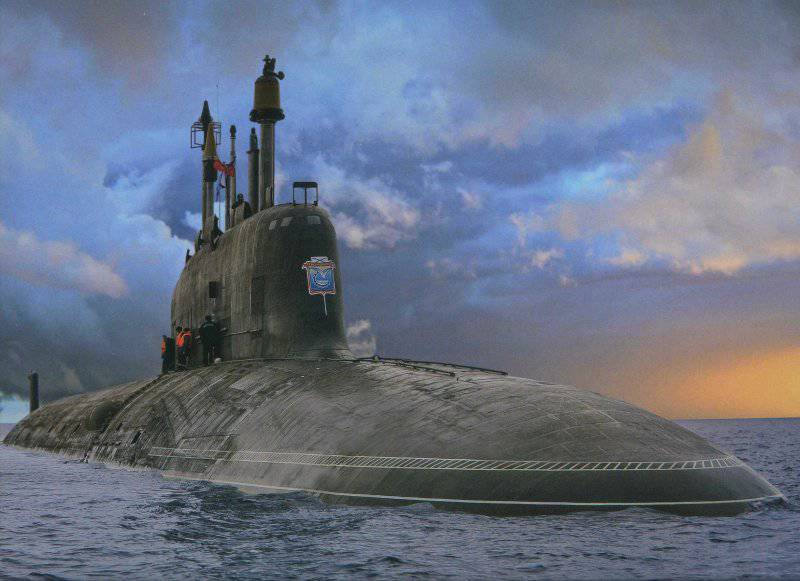 To the day of the naval
fleet
(celebrated July 28), the laying of a new generation multi-purpose nuclear submarine of the Ash project is planned at Sevmash, it was named Novosibirsk by the order of the Navy's commander in chief, the enterprise's press service said on Tuesday.
"This missile carrier will become the third in the line of multi-purpose nuclear submarines (APL) of the project" Ash ", designed by the St. Petersburg Maritime Engineering Bureau" Malachite ". Many technical solutions that were not previously used in the domestic submarine shipbuilding have been used in the project, "the press service noted.
"The ships of this series will become the embodiment and concentration of the unique latest Russian developments in the field of weapons,
weapons
, technical and radio-electronic complexes, main power plants ", - emphasized on" Sevmash ".
They recalled that the head submarine cruiser of the Severodvinsk series is now undergoing state tests at sea. At the Kazan submarine, the laying ceremony of which took place in 2009, works are underway in the main Sevmash workshop.
"Kazan" and "Novosibirsk" are being built according to a modernized project. The changes touched upon the element base of radio electronic weapons complexes, modernized equipment and materials, which will be supplied exclusively by Russian manufacturers.
According to the Naval Doctrine of the Russian Federation, in the future, the submarines of this project, which are being built in a large series, will become the main multipurpose nuclear submarines of Russia.