Rafael introduced the Spice-250 bomb, capable of overcoming the Russian air defense system, the transfer of which to Syria worries Israel and its allies. The bomb is capable of hitting targets within a radius of 100 kilometers.
The C-300 air defense system, which is expected to be supplied by Moscow to Damascus as part of the sale of
weapons
between Russia and Syria, in recent months, the entire Middle East and even some Western countries have been worried. Against the backdrop of fears of losing Israeli superiority, the Israeli company Raphael, the most advanced technology manufacturer, recently unveiled several of its new combat systems in the Israeli Paris Air Show pavilion, including the Spice-250 bomb, which should be a response to modern air defense systems, such as C-300.
This smart little bomb belongs to the Spice-1000 and Spice-2000 families. The Spice-250 weighs 150 kilograms, does not possess an engine, and will be ready for adoption in two years. The bomb opens its wings after being dropped from a fighter and is capable of hitting targets at a distance of 100 kilometers.
Rafael Oren Uriel, vice president of marketing and business development, said that the bomb is equipped with an "optoelectronic homing head and an algorithm to compare the image of the target with the image recorded in the memory of a bomb in an area saturated with GPS-disrupting tools." In his words: "The pilot can put a target in the homing head before a discharge or during a flight."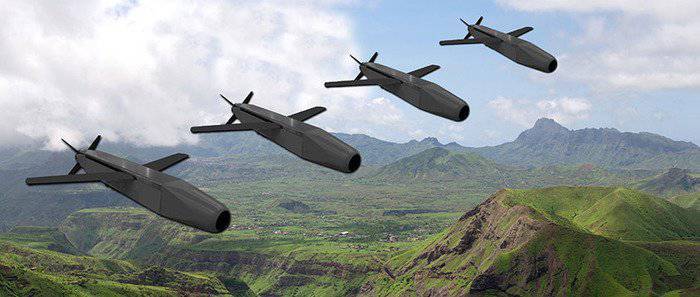 F-16 capable of carrying 16 bombs Spice-250, illustration
There is a perception among Western security experts that this bomb is capable of overcoming air defense systems, such as C-300, due to its long range.
"You were not mistaken. This bomb is capable of hitting targets within 100 km and is relatively small compared to its sisters (Spice-1000 and Spice-2000) and, therefore, has less visibility. Thus, it makes it difficult for air defense systems to detect it. In addition, one F-16 aircraft can carry X-NUMX Spice-16 bombs and, in addition to being able to destroy several targets at the same time, it can impede enemy radar operations by simultaneously dropping a large number of bombs. C-250 air defense systems and the like will be very difficult to deal with. with these things ozhnostyami ".
According to foreign sources, the Israeli Air Force attacked targets in Syria using smart long-range bombs and not necessarily entering the airspace of Syria. Is this a global trend?
"I don't want to comment on past events. Spice-250 was developed jointly with the Israeli Air Force. Currently, they are its only client. Spice-250 allows the user to act in remote areas of air defense systems. The global trend today is to reduce the cost of weapons. defense budgets are shrinking around the world, so customers are interested in a low price, but are not ready to make compromises. In this case, they will get a small and inexpensive product. This is not an easy technological challenge. "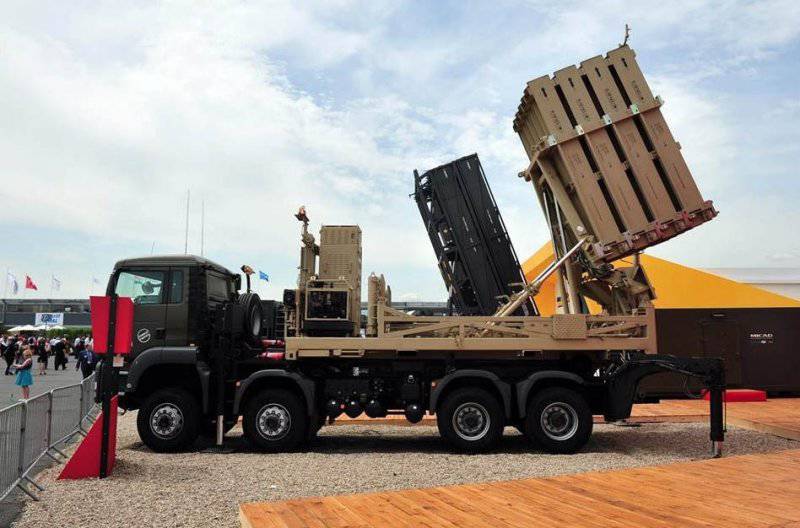 The launcher of the missile defense system Iron Dome at an air show in France
You represent the "Iron Dome" system at the entrance to the international exhibition. What can you say about your interest in the system?
The Iron Dome gained worldwide fame during the Pillar of Fire operation due to its ability to intercept various types of missiles. Few systems of this type received real-time coverage as the Iron Dome. The system is showing increased interest. This is even noticeable by the number of photographs against the background of the launcher. I believe that the Chinese and Iranians, who did not have time to do it at an exhibition in India, are trying not to miss this opportunity now. Many countries contact us for detailed information about the system. "