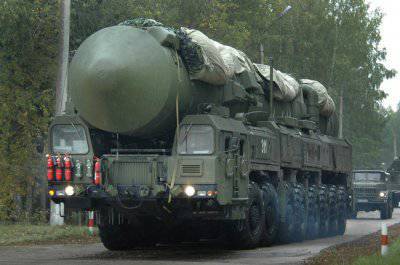 In the Strategic Missile Forces, tests of a remote demining machine (MDR) on new physical principles are being completed, the Office of the Press Service and Information of the Ministry of Defense of the Russian Federation reported.
"It will ensure the passage of the missile system's units both when the enemy sets up continuous minefields and separately installed mine-explosive devices," said Colonel Dmitry Evmenenko, head of the RVSN engineering service.
Along with conventional mine detectors, MDR will be equipped with microwave emitters to neutralize mine-blasting devices with electromagnetic sensors installed on combat patrol routes.
According to D.Evmenenko, it is equally effective both on the carriageway itself and in the 70-meter strip along the roadside.
According to experts, this will significantly increase the ability to conduct maneuvering missile units when performing tasks as intended. The use of such a machine will make it possible to overcome both minefields established by enemy sabotage and reconnaissance groups, and remote mining systems (mines delivered by artillery and
aviation
).
MDR tests will end with testing its combat effectiveness. Prior to that, she passed the test for ergonomics, as well as the possibility of placing work equipment on the base chassis.
The MDR will enter the formations armed with the Yars missile system.