In the Bundeswehr, a corruption scandal is ripening due to possible purchases of a defective rifle
weapons
. In the field of view of the judiciary got the Ministry of Defense and the Office of the supply of the Bundeswehr.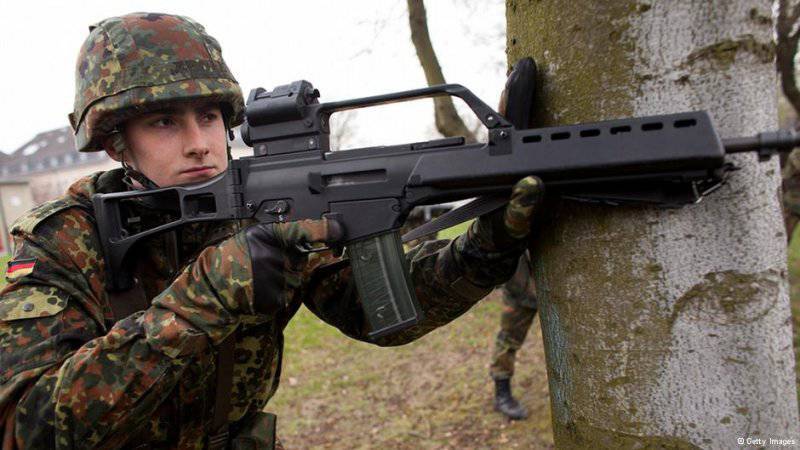 The prosecutor's office of the city of Koblenz investigates a case of suspicion of corruption in the Bundeswehr. The investigating authorities suspect a certain general in the German Ministry of Defense, an employee of the Federal Office for the Supply of the Bundeswehr, as well as a number of weapons companies in organizing the supply of several kinds of defective small arms to the German army. Inspections revealed insufficient accuracy of hitting during firing and too rapid wear of procured weapons, reported on Sunday, May 26, the German newspaper Bild am Sonntag.
The Federal Office for the Supply of the Bundeswehr confirmed the information about the investigation carried out by the prosecutor's office of Koblenz, but refused to disclose its details. However, as reported by the n-tv channel on its website, back in March 2013, the department carried out checks and seized some documents. In addition, this structure of the Bundeswehr gave permission for the failed project to develop the Euro Hawk drone, because of which German Defense Minister Thomas de Maizière was under fire.