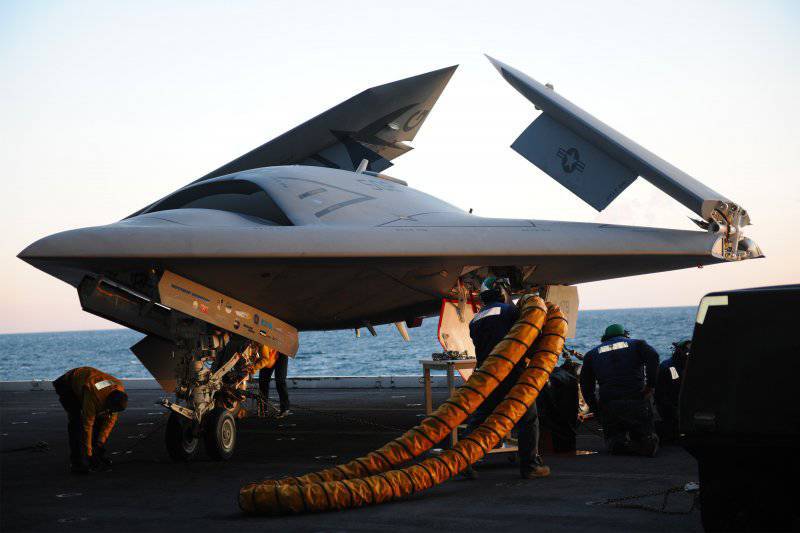 According to media reports, the 14 of May from the deck of the atomic aircraft carrier George HW Bush (CVN 77).
In an article published in a single American magazine, experts identified niches for the use of combat drones - the "front" MQ-1 Predator ("Predator", and its development MQ-9 Reaper - "Reaper" - note "VP") will be used against terrorists , insurgents and militarily weak countries, while the newest X-47В will be used to strike at "potentially strong opponents", hinting at China and Russia, a Chinese source believes.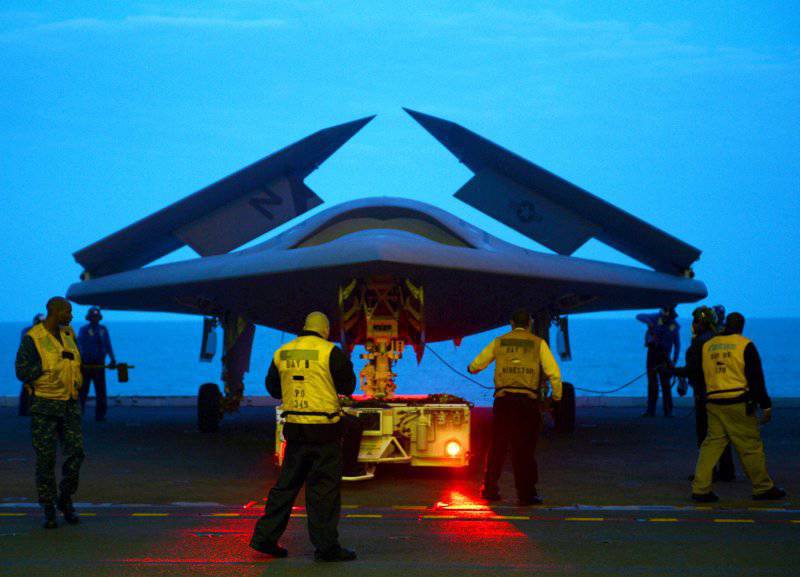 Drones with a long duration of flight, equipped with a turboprop engine and light rockets, are used mainly to destroy bases and groups of terrorists who do not have strong air defense, and much more powerful jet X-47В with heavy precision
weapons
it is planned to use for the destruction of missile positions, air bases and other military facilities, covered with a powerful air defense system. The MQ-1 Predator and the MQ-9 Reaper have shown their effectiveness in Iraq and Afghanistan.
The most modern "screw" drone UAVs cost about 15 million US dollars per unit (probably meaning MQ-9 Reaper - approx. "VP")), MQ-1 total 4 million dollars. New American Security Center expert Bob Walker (Bob Walker) believes that X-47В is designed to fight "strong opponents." Although Walker does not directly name China and Russia, these countries are developing new missiles, stealth fighters and combat UAVs, as a result of which they are "strong opponents" for the United States, a Chinese source writes.