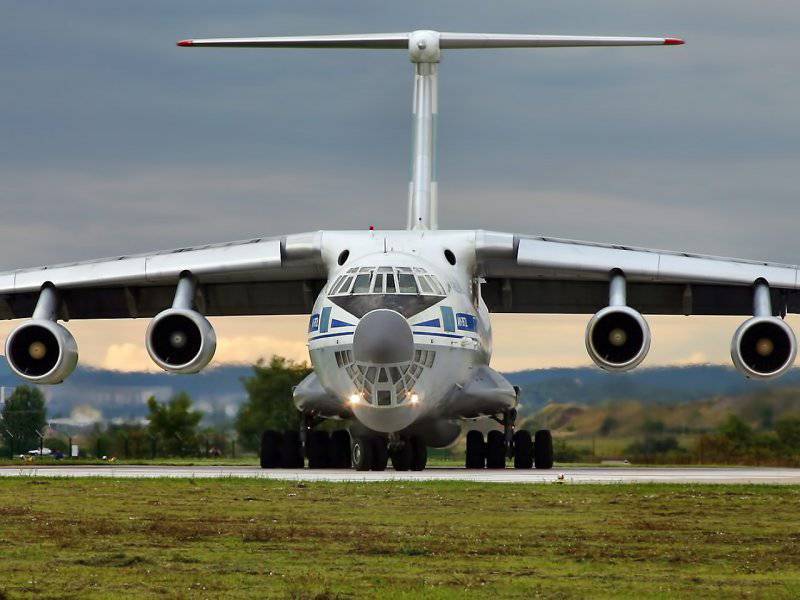 The famous separate design bureau (OKB), creating the aircraft brand "IL" - now OJSC "
Aviation
complex to them. S.V. Ilyushin "- today marks the 80th anniversary of its founding. During this period, aircraft designers have developed more than 230 and created over 120 types of aircraft of various modifications.
Over the past years "over the 60 thousand IL" aircraft were built at serial plants. According to ITAR-TASS, general director - Ilyushin general designer Viktor Livanov, the distinctive features of these machines are "simplicity of design, manufacturability, high reliability, a great resource, easy piloting and maintenance. "
The range of IL aircraft currently in operation is quite wide: passenger, military transport, cargo, special purpose, etc. A special need for Russia is currently felt in aircraft for regional and local lines of the IL-114 family. The national company of Uzbekistan is successfully operating the IL-114-100 airliner built earlier in Tashkent. According to Livanov, its serial production in Uzbekistan has been completed, "but in Russia, unfortunately, it has not been organized."
In Russia, Belarus, South Korea and Laos, several dozen lightweight multi-purpose Il-103 airplanes are used, which are used for flight crew training, monitoring, and forest protection. This aircraft, as before IL-96T, for the first time in Russia received a certificate of US airworthiness.
The passenger wide-body long-haul IL-96-300 airliners are operated in a special flight unit "Russia" (for transportation of the country's leaders), as well as in the Aeroflot. Three planes have been flying successfully for several years in a national Cuban airline. According to the head of the Ilyushin company, "today the IL-96-300 fully meets the ICAO requirements for noise and exhaust emissions, and is also capable of landing according to the highest category of ICAO (" blindly "). The cargo aircraft of this IL-96- family 400T is actively operated by Polet Airlines. It is capable of transporting 92 tons of cargo and is the most load-lifting frameless liner in our country.
"It is necessary to support the mass production of these machines in order not to lose the only design-production school in the country to create wide-bodied aircraft," said Viktor Livanov.
Five years ago, the Ilyushin company began designing with the use of digital technologies a new modification of the military transport aircraft - Il-76MD-90А. Taking into account the use of new engines, almost the entire energy complex has been replaced by a modern one. A new radio equipment, modern flight-navigation complex and automatic flight control system were installed. A contract has been concluded between the Ministry of Defense of the Russian Federation and the United Aircraft Corporation to supply X-NUMX IL-39MD-76A transport aircraft.
To implement new projects and programs, the Ilyushin firm actively works with young people in professionally oriented colleges, secondary and higher educational institutions. For this purpose, budget places are reserved for university applicants, the company pays students additional scholarships, deferments from military service are provided for the period of study, employment in the specialty is guaranteed.
Since 2013, there is a provision that determines the procedure for the submission of partial monetary compensation for reimbursement of expenses related to the payment of rent of residential premises to Ilyushin employees.
"The company provides interest-free loans to young professionals for various needs and obtaining a bank loan to improve housing conditions and subsidize interest rates," said Viktor Livanov.