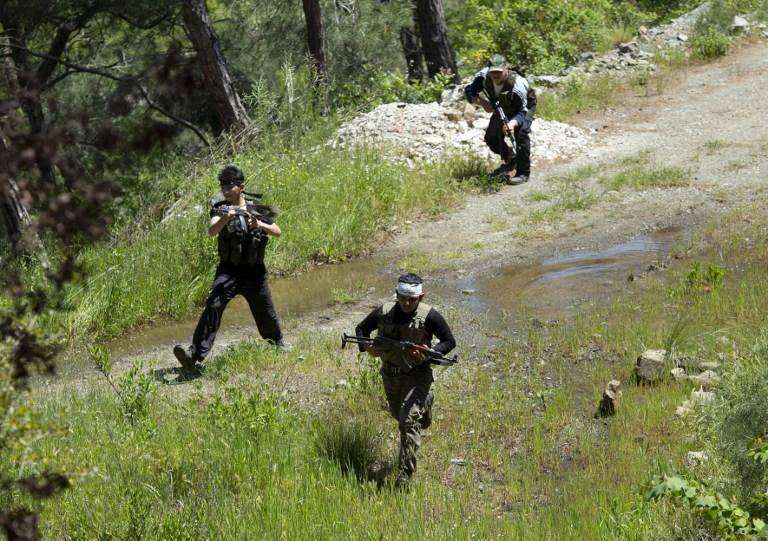 In an interview with the American media holding The McClatchy, rebel commander Salim Idris admitted that his armed units are fragmented and do not have the military skills necessary to overthrow President Bashar Assad.
As stated by the head of the Free Syrian Army, he is trying to create a unified command structure and control on his own in all provinces of the country, but he has neither a serious influence on the actions of the rebels nor direct control over some of the largest factions.
In addition, among the rebels there are almost no professional military men, and the union itself is in dire need of money.
"We lack ammunition and
weapons
. There is not enough money for logistics, for the purchase of fuel, for supplying detachments with motor vehicles. We have nothing to pay people a salary, "said Idris.
At the UN, disputes over whether to arm the rebels have not ceased. In mid-March at the EU summit in Brussels, France and the United Kingdom proposed to lift the embargo on arms supplies to the rebels. However, this proposal caused a flurry of criticism from other participating States. Later, UN Special Representative for Syria Lakhdar Brahimi said that lifting the embargo would not help end the civil war in Syria.
Meanwhile, the United States and Turkey agreed to create a system for transferring non-military equipment to the rebels for a total of $ 123 million. The Syrian Free Army considered American assistance a mockery.
"We need a weapon. Americans just want us to die slowly, "Idris told one of the commanders.